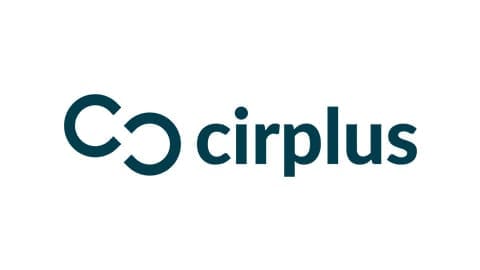 Your mission
As our VP Growth you will work directly with our CEO, Christian, to create a strong and scalable Growth strategy & team
Your core responsibility will be to manage all of our growth channels and teams, i.e. Sales, Customer Support, SEO, Data Research, Marketing & Communications
Data first! You will direct our business intelligence in a way that is helping us to make informed product & growth decisions. You will work set new metrics or improve existing ones and shape and execute the NSM.
You will be executing effective and replicable experiments and strategic initiatives to identify, qualify, and acquire prospects in our target groups
You will strategize on our product-market-fit in close collaboration with our prospective customers to identify and understand their needs.
Your day-to-day discoveries, insights, and experiences with our prospects will help the product team to achieve product-market fit and get the entire company ready for the growth stage
Try, fail, learn, repeat! Understand the world of plastics and recycling, B2B marketplaces, procurement and sales in legacy industries and how this is all connected to our planetary boundaries. Adapt and re-invent your role in line with the company objectives and your personal learnings
In short: Build, improve and scale our Growth operations; drive new business opportunities and build trust to our brand.
Your profile
You are a people's person, ambitious, curious, and intrinsically motivated, who is eager to learn push our sales to the next level.
You set priorities in your daily work schedule and you know when to pay close attention to details and when to move on.
You excel in performance- and numbers-driven environments. NSM, OKRs and KPIs are your daily friends.
Having had experiences in senior Growth roles in venture-backed start-ups or scale-ups (especially in legacy industries, such as logistics, FMCGs, Automotive, Construction).
You have an advanced understanding of the key growth channels for B2B start-ups, especially performance marketing (SEM, SEO, Display, Email, Telesales, etc.).
You are eager to drive at least 10 growth tests per week within the growth team, taking the initiative to try out new things and iterate in any way possible
You speak German with high proficency (C1) and are able to communicate in English fluently
In short: being able to build a rockstar growth team set-up and playbook that will be deployed for our global expansion.
If you don't meet 100% of the qualifications outlined above, tell us why you'd still be a great fit for this role in your application!
Why us?
A platform for personal & professional development through personal coaching, constant feedback, and a clear career path to become the leader of our global sales efforts.
A very attractive compensation package, matching your achievements measured in transparent KPIs. Bonus compensation and stock options are negotiable.
The opportunity to have the earliest impact on the team, the product, and the company as a whole. You will be shaping the culture of our company.
Close cooperation with exceptional founders, who foster unconventional ideas.
You can chose between our beautiful Headquarter in Hamburg and our boutique office in Berlin, including complimentary office bikes, fruits & nuts, coffee á la Barista, water (plastic free) and much more. Together with you, we define what 'new work' really means. If Covid taught us anything, then it's that we need the office for collaborative, creative interactions with your colleagues, not to sit behind a screen all day. Working from home or remotely are part of our company DNA from the start.
In short: a modern start-up environment with tons of exciting tasks and a team that you can surf with even the biggest waves (and we mean that quite literally ????!)