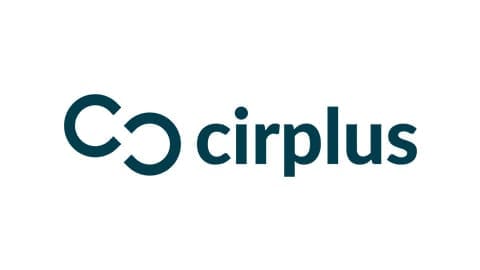 Webseite cirplus
Your mission
As our Head of Sales & Business Development, you will work directly with our CEO, Christian, to create a strong and scalable sales strategy & team
You will be executing effective and replicable experiments and strategic initiatives to identify, qualify, and acquire prospects in our target groups
You will spend a lot of time with our prospective customers to identify and understand their needs, onboard them to our product, and thereby help our entire team build a scalable and customer-centric user journey.
Your day-to-day discoveries, insights, and experiences with our prospects will help the product team to achieve product-market fit and get the entire company ready for the growth stage
Try, fail, learn, repeat! Understand the world of plastics and recycling, B2B marketplaces, procurement and sales in legacy industries, and how this is all connected to our planetary boundaries. Adapt and re-invent your role in line with the company objectives and your personal learnings
In short: Build, improve and scale our Sales operations; drive new business opportunities and build trust in our brand.
Your profile
You are a people person, ambitious, curious, and intrinsically motivated, who is eager to learn and push our sales to the next level.
You set priorities in your daily work schedule and you know when to pay close attention to details and when to move on.
You have made experiences in performance- and numbers-driven environments. NSM, OKRs, and KPIs are your daily friends.
Having had experience in the Procurement of FMCG companies (especially in plastic packaging), the automotive and/or construction industry is a big plus. Alternatively in Sales of raw materials (especially plastics) with recycling and/or compounding companies.
You speak German with high proficiency (C1) and can communicate in English fluently
In short: being able to sell cutting-edge software to old-white men in really traditional legacy industries at a speed and drive that lets others only see your rear lights
Why us?
A platform for personal & professional development through personal coaching, constant feedback, and a clear career path to becoming the leader of our global sales efforts.
A very attractive compensation package, matching your achievements measured in transparent KPIs. Bonus compensation and stock options are negotiable.
The opportunity to have the earliest impact on the team, the product, and the company as a whole. You will be shaping the culture of our company.
Close cooperation with exceptional founders, who foster unconventional ideas.
Not just to choose between our beautiful headquarters in Hamburg and our boutique office in Berlin, including complimentary office bikes, fruits & nuts, coffee á la Barista, water (plastic-free), and much more.
Together with you, we define what 'new work' really means. If Covid taught us anything, then it's that we need the office for collaborative, creative interactions with our colleagues, not to sit behind a screen all day.
Working from home or remotely are part of our company DNA from the start.
In short: a modern start-up environment with tons of exciting tasks and a team that you can surf with even the biggest waves (and we mean that quite literally!)
Um sich für diesen Job zu bewerben, sende deine Unterlagen per E-Mail an join@cirplus.com