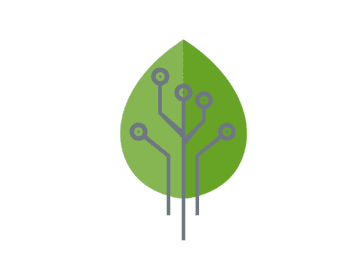 Webseite CO2OPT GmbH
The Best Green Tire Deal with a Few Clicks
At CO2OPT, we believe that by equipping the logistics industry with the right AI tools, we can achieve a greener planet by reducing at-least 115 Tonnes of CO2 per company per year.
Our tire management product presents optimized decisions to our customers based on data analytics. We combine multiple streams of data sources such as telematics from the truck's IOT, weather and road topography along with tire specifications to make our analytics engine intelligent and adaptive.
We are currently looking at real-time data collection from over 125 trucks on the central European roads and are striving to improve our analytics engine amongst our day-to-day activities. This serves as the base for the ground-truth against which subsequent pre- and post-processing techniques are compared against.
Tasks
Literature study of intelligent state-of-the-art techniques in dataset pre-processing.
Compare multiple data pre-processing techniques by applying it to the dataset parameters with the most noise.
Suggestions for the top-3 parameters shall be provided by us which you can use to weigh in your investigations.
Investigate and statistically analyse the effect of the dataset pre-processing on the end results and measure the deviation from the ground-truth.
Documentation and submission of the thesis/project (German or English Language).
Requirements
Currently pursuing Bachelor's/Master's degree in a domain related to computer science, preferably with a focus/interest on signal processing.
Practical programming ability with Python and it's supporting data analytics libraries such as Scikit-learn and/or Pytorch
You have a keen interest in data science.
Independent and self-organized working style.
Command over English language is a plus.
Benefits
Working in a fast-paced environment at ergonomic co-working spaces.
Networking opportunities with other start-ups in Hamburg.
Project work which would directly contribute to carbon emissions reduction.
Fun team with people from diverse backgrounds.
Free Ratsherren und Fritz ; )
Ofcourse, a chance to continue as a full time member of the team.
Diversity and inclusion is a lifestyle in our workplace and not a choice. Individuals with disabilities will be given a priority and we heavily support the inclusion our students in on-boarding them into professional lives regardless of their gender, sexual orientation, race and religion.
Contact Info
Siddhant Tibrewal
CO2OPT GmbH
siddhant@co2opt.com
017643712726