next media accelerator: more space for creativity, emotions and advertising revenues
In the third and last part of our mini-series about batch 10 from the next media accelerator we present three startups, which aim to make the work and lives of creatives, event organizers, customers, advertisers and online media better: Moderne, VibeVision and yieldPass.
Moderene makes more room for ideas by creative minds
Everyone is looking for the ultimate creative idea, but nobody really has time for it. This applies in many areas and even more so in marketing agencies. Mila Dayan had this experience, too, even though she didn't lack creative flashes of inspiration as an art director. Numerous awards, such as at the Cannes Lions, prove that. Nevertheless, during her work, first in Russia and later in Israel, she has repeatedly experienced how tough and unproductive work can be. Even in highly motivated teams, especially when time pressure is high. This is why she and her co-founder Kirill Kulikov founded Moderne.
Moderne sees itself as a problem solver for creative teams on several levels. First of all, users can enter various parameters for their advertising campaign to be planned. For example budget, tonality, industry and so on. The software then makes suggestions based on award-winning creations. Not to copy them, of course, but to show what has worked well for the specifications. In addition, the tool makes it easier to organize the creative processes and to present the results. Furthermore, it offers people the opportunity to get involved who might otherwise not be able to get their point across in meetings. So far only a prototype exists, but the launch of an applicable product is expected in the next few weeks.
VibeVision analyses your emotions
For decades, the Finn Reijo Karttunen has been working as an event manager. However, up to now he has not had any precise knowledge about how visitors have experienced his events. So he sat down with some scientists to develop an ideal survey method for his purposes. Many people are certainly familiar with the small screens in airport toilets or in shops, through which one can express the degree of satisfaction by more or less happy smileys. VibeVision's app works in a similar way, only much more detailed. First, the respondents can anonymously choose between eight basic moods selected on a neuroscientific basis: "irritated", "surprised", "confused", "enthusiastic", "disappointed", "satisfied", " neutral" and "calm". Who has decided on an emotional state can further concretise and comment on it in the next question.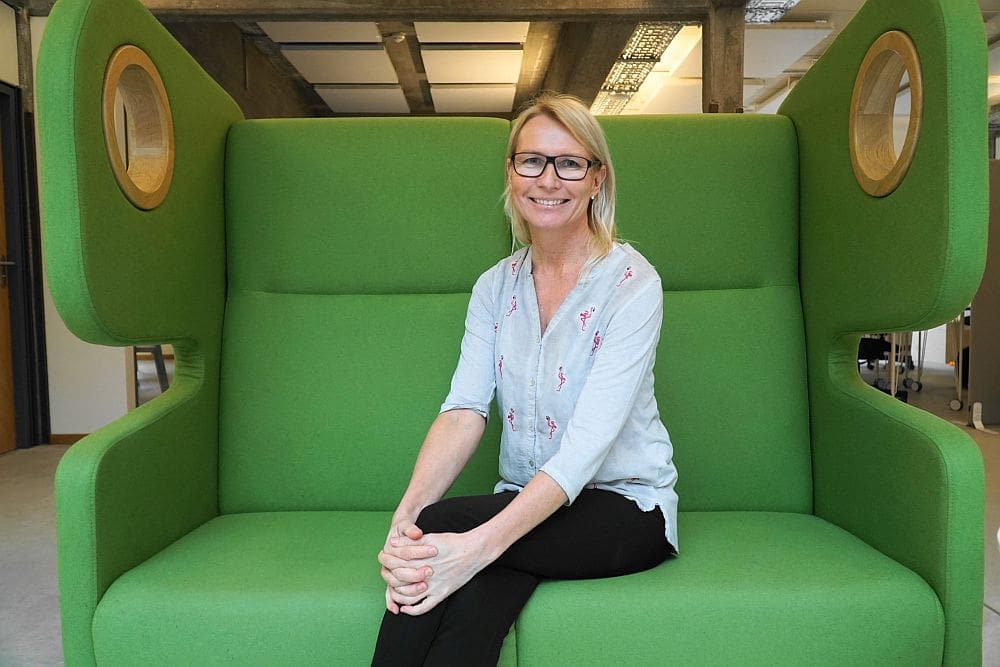 Responsible for the international business and thus the first contact person at next media accelerator, is the neurosurgeon Dr. Anu-Maaria Sandmair. She explains, that the response rate is pleasingly high and that the startup has already been able to acquire several well-known customers in the two years of its existence. Red Bull and Bosch are among them and the largest chain of clinics in Finland. A particularly beautiful story has taken place there. A nurse was under the critical observation of her boss, who considered her too introverted and distant. However, the survey using VibeVision showed, that she was very popülar with the patients. The result: a salary increase instead of a dismissal.
yieldPass finds the needle in the advertising haystack
To work internationally has always been the goal of the native Mexican Sergio Aragón. He has definitely achieved that, which is why it would go beyond the scope of this article to list all stations of his career. Employers such as Yahoo are among them, as well as cities like Barcelona, Berlin and Hamburg. He started out as a lawyer, but once he got bored of that, he moved into the advertising industry. This is also where his startup yieldPass is based, not his first company by the way. yieldPass wants to help online media to improve their advertising revenues. The focus is on avoiding and searching for hidden mistakes, that affect sales potential. "We can even find a needle in a haystack," Sergio promises.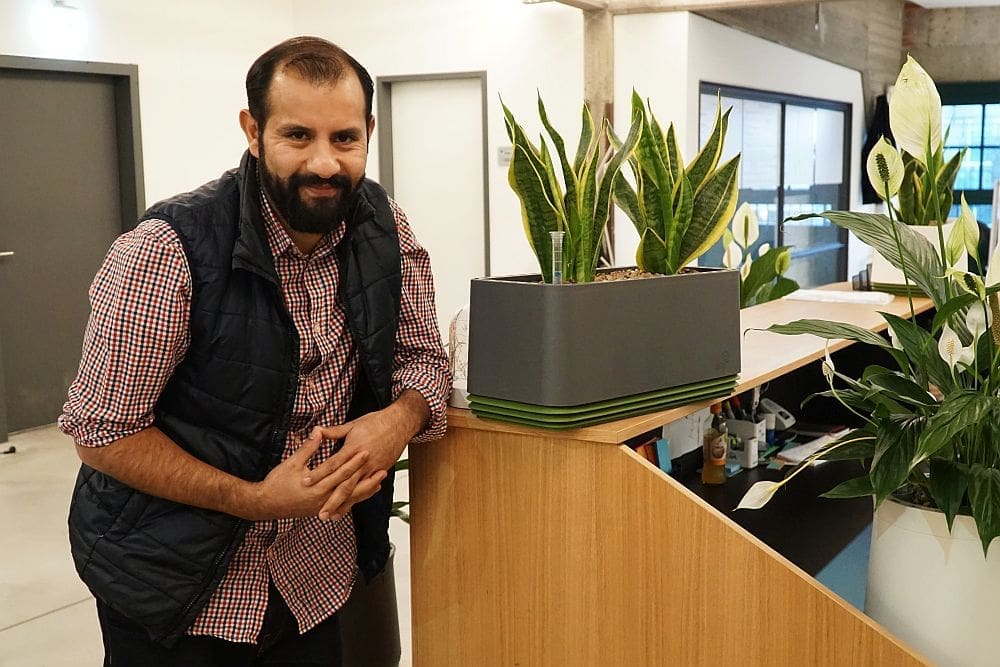 yieldPass takes a close look at all relevant aspects 24/7. The focus is on the design of the website, its functionality and the efficiency of the various advertising forms. Nearly as important is the control of the processes which take place in the background. This is where ad servers and supply side platforms are used to find the best combination of supply and demand for advertisers and advertising media. These processes are complicated and run in seconds, making them vulnerable to mistakes, that can have long lasting effects. Sergio is of course not alone in tracking down these errors. The team includes two other founders – one of them is based in Bielefeld – and two sales staff members in Miami. yieldPass has already won over more than 80 customers and the next media accelerator is now to open the doors to others to join them.
Those, who are interested in the other six new participants in the next media accelerator, can get detailed information about them in part 1 and part 2.