Hamburg is a global leader in aerospace – the Airbus BizLab is a launchpad for startups
SPONSORED POST Hamburg is one of the top three aerospace hubs worldwide and Airbus is its heart. In Hamburg alone, thousands of employees are working on the future of aviation and the success of the aerospace industry today. The Airbus BizLab plays an important role in helping startups to take off. This is the ideal location for founders and world-market leaders from the aerospace sector to meet and build their successes.

Entrepreneurs meet intrapreneurs
The Airbus BizLab deploys a unique hybrid concept to accelerate startups from all over the world and Airbus intrapreneurs. This model fosters the cooperation with the Airbus internal ecosystem right from the start of the six months acceleration programme.
All participants are coached by a dedicated team, provided with office space at Airbus in Hamburg-Finkenwerder and meet regularly with mentors and experts. Senior Airbus members offer support in all questions concerning technology, law, finance, marketing and communications. In addition, the BizLab makes use of a large ecosystem of German research institutions in Hamburg, as well as universities, public and private institutions and investment banks which contribute to the success of many aerospace startups. The City of Hamburg has created a unique environment to help aerospace startups succeed.
"The Airbus BizLab startups benefit from a vast offer of business training and services provided both by Airbus experts and external resources. In addition, each of them is followed by a dedicated Airbus BizLab coach whose role is to assure that the startups build a coherent business strategy and validate their technology during the 6 months acceleration programme." Rey Buckman, Airbus BizLab Platform Leader Hamburg.
Some facts and figures underscore this success. In the three seasons of the Hamburg Airbus BizLab so far, participating startups raised more than eight million euro. For 2019 the goal is to more than double this yield. On average the startups even manage to triple their number of employees. They secured customer contact with multiple industries, 55 % of them with aerospace and aviation, 34 % with automotive, and 11% in other sectors. Moreover, the startups supported in Hamburg are forecasted to quadruple their revenues within the next year. Now let's take a closer look at some of the success stories.
Synergeticon: robots that make life easier
Robots that work hand in hand with employees – Synergeticon is one of the participants in the first Airbus BizLab round. It enables faster and more precise work processes by developing collaborative robotic systems that support workers in production.
Synergeticon was supported by the Startup Dock of TU Hamburg. The relationship was forged during the founders' time at university, when the team wrote their theses in cooperation with Lufthansa Technik. The Airbus BizLab helped Synergeticon to move from the university to the business world. Thanks to the six-month BizLab programme, Synergeticon was able to build a professional network and develop a business model that helped them move next doors to the Centre for Applied Aviation Research (ZAL) in 2017. The shareholders of ZAL include the City of Hamburg, Airbus Operations, Lufthansa Technik, the German Aerospace Centre and four Hamburg universities. This support enabled Synergeticon to further develop its software and hire new employees. Synergeticon aims to reach market maturity in 2019.
Making flying more comfortable with light and sound
The aerospace startup jetlite has developed a lighting concept that reduces jet lag when flying over multiple time zones. This technology does not only apply to aircraft: jetlite has proven that it can be used everywhere where light is supposed to counteract fatigue. As an alumni of Startup Dock and BizLab, jetlite also moved its base to the neighbouring ZAL.
To make flying even more pleasant, recalm has developed intelligent acoustic devices for active noise reduction. Integrated into aircraft seats, they reduce noise levels during flights. This has proven to be of good use not only in the aeronautics industry. Today, the construction and agricultural machinery industries are also using this innovation to improve their working conditions. recalm also belongs to a group of companies supported by the Startup Dock and has received support from the InnoRampUp programme of the Hamburgische Investitions- und Förderbank (IFB), just like Synergeticon.
Reaching far beyond Hamburg
Airbus BizLab can build on its vast network and connections to numerous institutions in Hamburg, from which startups particularly benefit. This extends to other startups around the country. Artisense originally comes from Munich and secured its place in the third season of the accelerator with a software which uses video recordings to create 3D maps. They have already had great success, proven by a first financing round of 4.1 million euros.
Flugilo, on the other hand, focuses on the aircraft on the ground. Coming from the US, the founders Alex Kasinec, Andrew Moakes and Amos Smith started their project at the TU Hamburg. Flugilo is a sensor-controlled parking aid for airplanes and prevents accidents in the hangar which may occur during manoeuvring. Thanks to this system, aircraft will park safer and million-dollar damages can be avoided. Flugilo was incubated at the university and looks to enter the aerospace industry via the BizLab – thereby bridging the gap between academia and the corporate world.
Every sixth commercial aircraft is made in Hamburg and every new aircraft contains technology made in Germany. This is no surprise: Hamburg offers the ideal environment for the aerospace industry with specialised research institutes, universities, public and private institutions, and investment banks, as well as world market leaders. This makes Hamburg an ideal location for aerospace and the Airbus BizLab one of the most important aerospace accelerators for founders and entrepreneurs.
The call for projects for the fifth season of the acceleration programme will open in April 2019. Would you like to know more about the Airbus BizLab or talk to some of their startups? Meet them on the 2 – 4 April 2019 at the Aircraft Interior Expo in Hamburg at the Airbus BizLab booth. For more information, check the Airbus BizLab website at www.airbus-bizlab.com.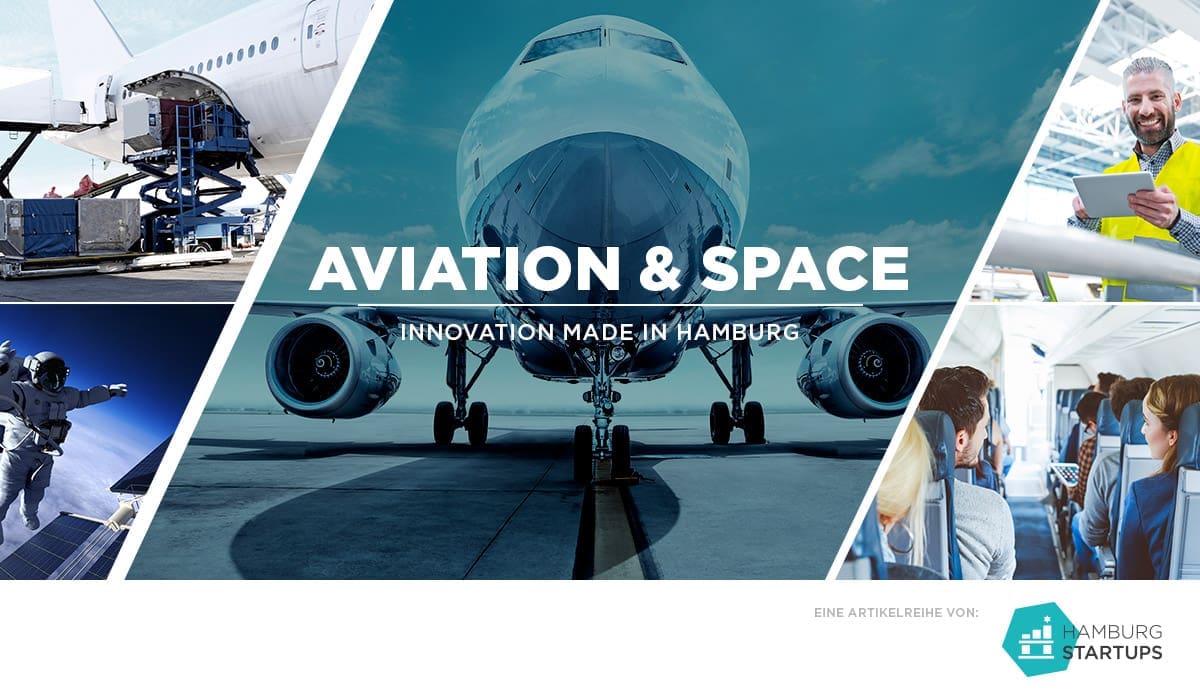 Photos: Airbus BizLab