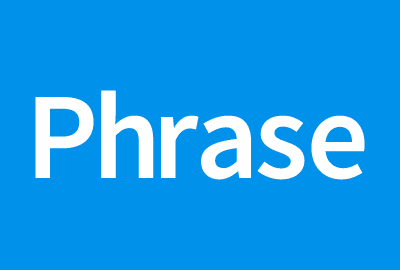 Webseite Phrase
Phrase is a fast-growing SaaS company that believes everyone should be able to use software in their native language. We are the leading translation management system, and the most reliable way to localize a website or mobile application. Our product helps teams of all sizes to scale their translation processes through smart automation. Phrase is growing rapidly and currently partners with over a thousand businesses in over 60 countries.
If you want to work on a product used by other tech companies, making the lives of software developers around the globe easier, then join our team!
What you will be responsible for
Full-stack development of our platform (API, Command Line Tools, IDE plugins etc.) with a strong focus on
Ruby and Elixir, but also using other technologies such as Go and Elasticsearch
Using best practices in your code and mentoring team members
Implementing creative approaches and actively sharing these ideas with the team
Working pragmatically and keeping a high level of productivity
Following and continuously improving our agile processes with weekly sprints and daily deployment
Taking part in pair programming and code-reviews to optimize our code quality
What you need
Experience in building and maintaining web applications in Ruby on Rails
Experience with Elixir and GraphQL is a plus
Ability to write clear, concise, and performant code with unit and integration tests
Knowledge in git and GitHub
Self-organization skills and a high level of motivation to shape our team and product
Strong collaboration skills to effectively solve problems
Excellent verbal and written communication skills in English (German is a plus)
What you get
An ambitious team, determined to build the best localization platform on the market
A dynamic work environment
Self-organized, highly autonomous teams
The opportunity to actively get involved, work independently, and move the DevTeam forward
A fixed time slot every week for you to work on topics you want to spend time on
A culture of trust, support, and loyalty
What's on top
Hardware of your choice
Hackathons, tech events, and meetups
Budget for conferences and further education
Special rates at Urban Sports Club
Modern, spacious office in the city center
During Covid-19
Possibility to work from home or in the office
Technical setup and latest software to ensure smooth communication and optimal working conditions
Professional remote onboarding
Our current Tech Stack
Rails App and Elixir App on Kubernetes Cluster (Docker)
GraphQL and REST JSON APIs
ElasticSearch
VueJS Frontend (TypeScript, Apollo)
MySQL Backend (Aurora)
Data Analytics (Athena, Redshift & Metabase)
We look forward to meeting you!
Um sich für diesen Job zu bewerben, besuche bitte phrase.com.