Reeperbahn Startup Pitch: What you can expect at the Startup Stage Media
On November 7th, visitors to the Reeperbahn Startup Pitch in the Mojo Club will not only be able to look forward to the grand finale of the competition in the evening. Also the supporting program has a lot in store. At the Startup Stage in the afternoon a total of 20 startups in five categories will show what they have to offer. In the coming days we will introduce you to all participants in a small series. The first category is "Media", presented by next media accelerator (nma).
Influencer Marketing with Casablnca
The Reeperbahn Startup Pitch is an international competition. The participants from the category "Media" offer an optimal mix, starting with Casablnca . Jana Lukaszewitz was born in Germany and moved to Stockholm about three and a half years ago. There she worked together with the Swede Lisa Sonesson in influencer marketing. Even in this discipline, which has only been in existence for a few years, digitization has not yet really made its way. Many workflows are still rather cumbersome. So they founded Casablnca at the end of 2018 and were able to win four Swedish pilot customers after just a few months. With their CRM system for influencer marketing, they enable data-based decisions, save time and thus allow more intensive communication with influencers.
Short Stories with story.one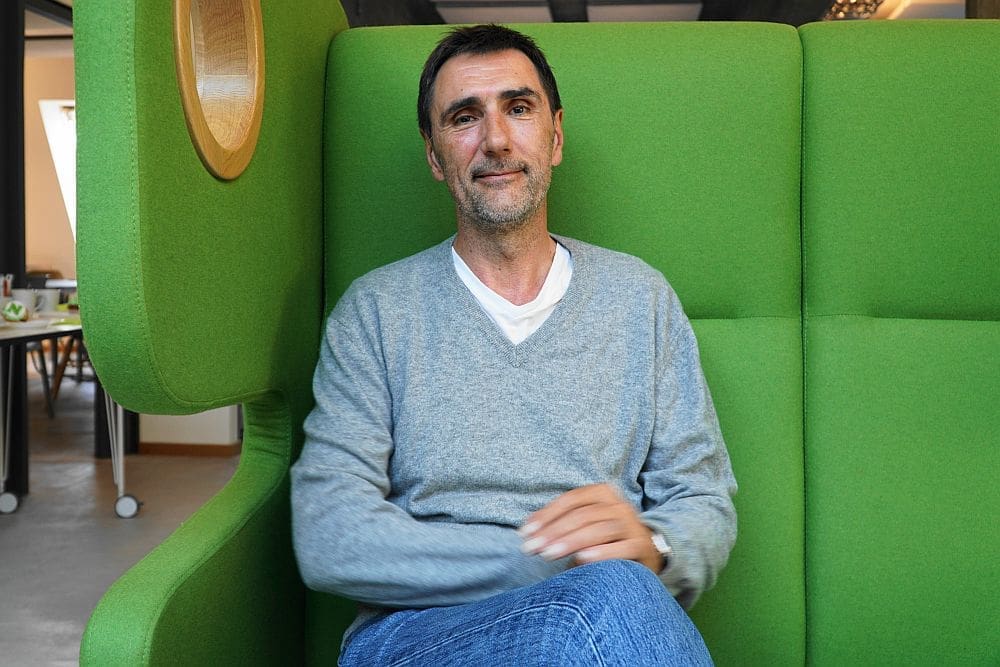 story.one, a startup from Austria, has two experienced media professionals as founders. Martin Blank was above all a successful television manager, Hannes Steiner an equally successful publisher. They both worked for Red Bull Media House GmbH until they looked out for a radical new beginning. story.one offers a platform for stories from real life. Authors are free to choose the topics, they only have to be short, more than 2,500 characters are not allowed. The stories can be published and read free of charge. Interaction with likes and comments as known from other social media is part of the concept. story.one earns money when a collection of stories becomes a real book. From a circulation of one copy and 12 to 17 stories in one volume, hobby writers can immortalize themselves in printed form. It is even possible to distribute these books through stores.
Livestreaming with Stream Time
While the other three participants of the category "Media" all belong to the current batch of the next media accelerator, Stream Time is almost a veteran and comes from batch 4. Obviously the idea of the London startup has prevailed. No wonder, because livestreams are becoming more and more popular and the media supply is big and accordingly confusing. Stream Time now makes it easier for providers and potential audiences to come together and offers a range of solutions. You can find out exactly how this works at the pitch at our Startup Stage. By the way, it is also planned to broadcast parts of the program from the Reeperbahn Startup Pitch in a livestream. We will inform you about this in time!
Digital comics with Tebeox
Comics have been around for over 100 years. Not least because of the extremely popular superhero films, they are as topical as ever, but their distribution depends on printed versions. Milegny Castro from Venezuela and Helena Renovell from Spain want to change this with their startup Tebeox. They are ensuring that today's generation can also consume comics on smartphones and tablets. They started with Spanish picture stories by smaller publishers and independent artists. The aim is to expand and internationalise the offering and also to bring the major providers onto the platform. Ideally, Tebeox will develop into a kind of Spotify for comics.
The Jury for the category "Media" consists of Franziska Knoefel, Manager Digital Revolution at Weischer Media, Patrick Körting, Business Development Manager at NOZ Digital GmbH, and Julia Mandil, Project Manager at nma. Die Pitches will take place from 00:30 to 01:30 pm.
About Startup Stage
The Reeperbahn Startup Pitch on November 7th at the Mojo Club offers its visitors an extensive supporting programme in addition to the grand finale in the evening. A highlight will be the Startup Stage. From five industries four startups each will show a jury of experts and the audience what they are up to. Admission starts at 12:00 noon and the five categories are "Media", "Aviation & Space", "Logistics & Mobility", "Smart City" and "Fintech". If you buy a ticket for the main pitch, you automatically have access to the Startup Stage. Further information can be found here and the tickets here!