Why it is seven times worth participating in the Reeperbahn Startup Pitch!
How time flies! At the end of this week, on August 25th to be precise, is application deadline for the Reeperbahn Startup Pitch which will take place on November 7th at the Mojo Club. So if you already wanted to apply, don't hesitate any more. And for all the others we have compiled the seven most convincing arguments as to why participation in the seventh edition of our competition is exactly the right thing for your startup.
Simple application with triple effect
"That was quick and easy!" We've heard this reaction to the application process for the Reeperbahn Startup Pitch many times before. In fact, all you have to do is answer a few simple questions about your startup, provide a short description of no more than 500 characters and upload a pitch deck with no more than 15 slides. The competition language is English, but that shouldn't be a big hurdle. And best of all, with a single application you'll get three chances to present yourself on a pitch stage. You'll find out more about this in a moment.
First destination: me Convention in Frankfurt
With the application form for the Reeperbahn Startup Pitch you can also throw your hat in the ring for a pitch at the me Convention. The me Convention takes place from September 11th to 13th in Frankfurt and is a cooperation of Mercedes-Benz and the SXSW festival in Austin, Texas. From the most promising applicants five candidates will be selected via online voting. Then they will be able to show what they've got in front of an international jury in Frankfurt. The startup which wins there gets a starting place at the grand finale in Hamburg and a registration for SXSW. More information about the me Convention can be found here.
The advisory board meeting: more than just a stopover
The other four finalists for the Reeperbahn Startup Pitch will be determined by an advisory board which will meet on September 27th. There, experts from a wide range of backgrounds will come together to discuss a selection of the most promising applicants. What all participants in that roundt round have in common is a passion for startups and many opportunities to help and support them. Each member of the advisory board will present a startup in detail during the meeting, so you can be sure of a high level of attention in advance. Even if you don't make it to the final, maybe the investor of your life is already aware of you.
On the Startup Stage the pitch before the pitch takes place
The Reeperbahn Startup Pitch is like a little festival with the five finalists as headliners. But any good festival also includes a lavish supporting programme. This will be no different on November 7th. In the afternoon 16 more startups will rock the stage of the Mojo Club in four theme categories. The winners will receive the attention of an expert audience and a competent jury, many valuable contacts and a unique pitch experience. Would you like to be there? Then also apply for the Startup Stage, it only costs one click!
The grand finale will be unforgettable
There are many startup competitions, but which one takes place in one of the hottest clubs on the legendary Reeperbahn? Where else can you meet so many investors, startup promoters, entrepreneurs and stars of the digital and media industry in a relaxed and inspiring atmosphere? Where else is there an exclusive after-pitch dinner for the finalists and hand-picked guests as well as a glittering party with a prominent music act for everyone? Exactly, only the Reeperbahn Startup Pitch offers all that, where being there is everything!
The Reeperbahn as a springboard to Austin
Or almost everything, because after all, there's the main prize! Hamburg Startups has had best contacts to the SXSW festival for many years. This close partnership not only enables the winning startup to travel to Austin in March 2020, including flight, accommodation and access to the world's largest creative and digital festival. On site, it will also participate in an extensive programme tailored to the interests of startups and not accessible to normal visitors.
The Reeperbahn Startup Pitch has very positive aftereffects
Many parties provide for great atmosphere in the evening and hangover atmosphere in the next morning. Apart from a few nice memories there is not much left. Reeperbahn Startup Pitch is completely different. It is met with great interest by the media, which is reflected in extensive coverage. And the victory in the competition also provides a considerable image boost. Georg Wittenburg from Inspirient, for example, who was successful in 2017, confirms this: "For startups, especially in the German B2B market, credibility towards the customer is everything. The award (…) has helped us to get through the door even better". Last year's winner of the award, Rolf-Dieter Lafrenz of Cargonexx, made similar experiences: "A startup needs attention. Reputation is particularly important in the B2B sector, as decision-makers have to justify themselves. A founder's prize is a great help in building up this reputation". This, too, should be quite unique: to make it big on the Reeperbahn and at the same time decisively improve your reputation!
Are you ready for the Reeperbahn Startup Pitch now? Then apply right here! We keep our fingers crossed!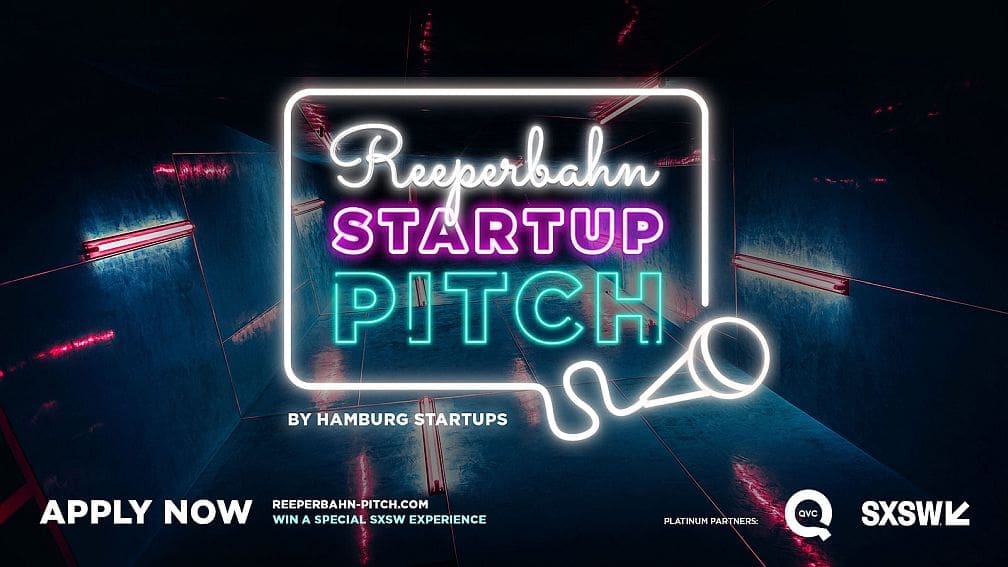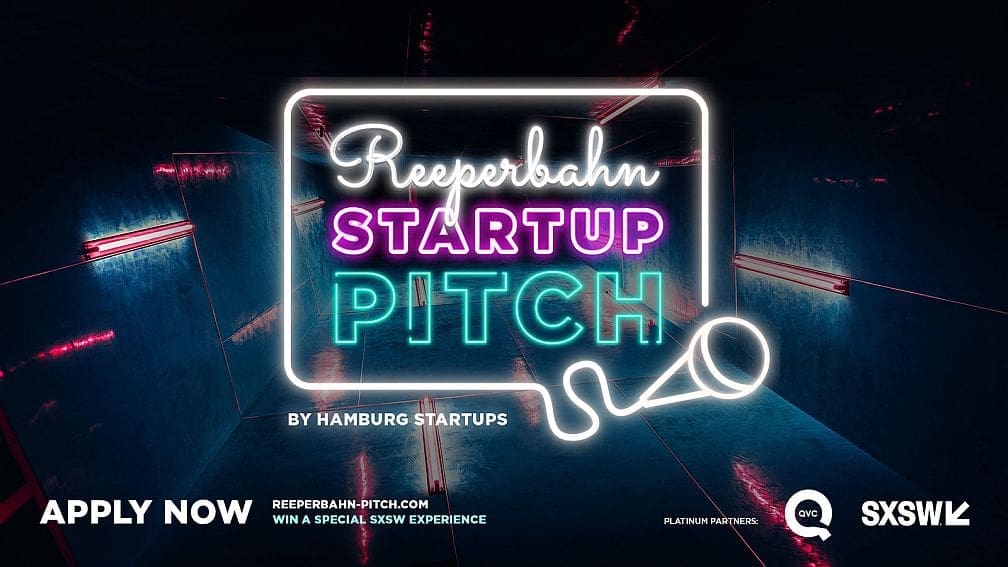 Picture on top: Rolf-Dieter Lafrenz from Cargonexx, winner 2018, receives the symbolic ticket for the trip to the SXSW Festival (Photo: Stefan Groenveld)