CUCA BY LINDA: "I want to make the lives of every woman more beautiful and confident"
She was in the final at the Reeperbahn Startup Pitch and is part of our delegation, that will travel to the SXSW Festival in Austin in March: founder Linda Wonneberger from Berlin. In an interview she explains to us, what mission she is aiming for with her femcare platform CUCA BY LINDA, which women's products are also bought by men and what she is especially looking forward to during the USA trip.
Hello Linda, thank you very much for taking the time for an interview with us! How did the idea for CUCA BY LINDA develop?
I am a founder with a mission: To make the lives of every woman even more beautiful and self-confident. That's why I developed the LindaBra back in 2017. A comfortable and beautiful bra that guarantees a secure hold and fits well even without underwire. During conversations with numerous customers and interesting businesswomen I realized something. There are so many areas in a woman's life that are still considered taboo. From menstruation to menopause, from chronic bladder to vaginal infections. On the other hand, the femcare market is developing rapidly and offers various products, that take a more holistic approach. These innovative products are usually not just good for our health and therefore also for our self-confidence, but often also better for our environment.
The problem is that all these innovative femcare products, which often require additional explanation, were difficult to access for the customer. I wanted to change this and also break with female taboos!
And so our central platform for female health was born: CUCA BY LINDA. We provide information on topics such as period, intimate health and menopause without blushing. In addition, we offer a curated and hand-picked range of femcare products. They are good for our female health, our self-confidence and our environment.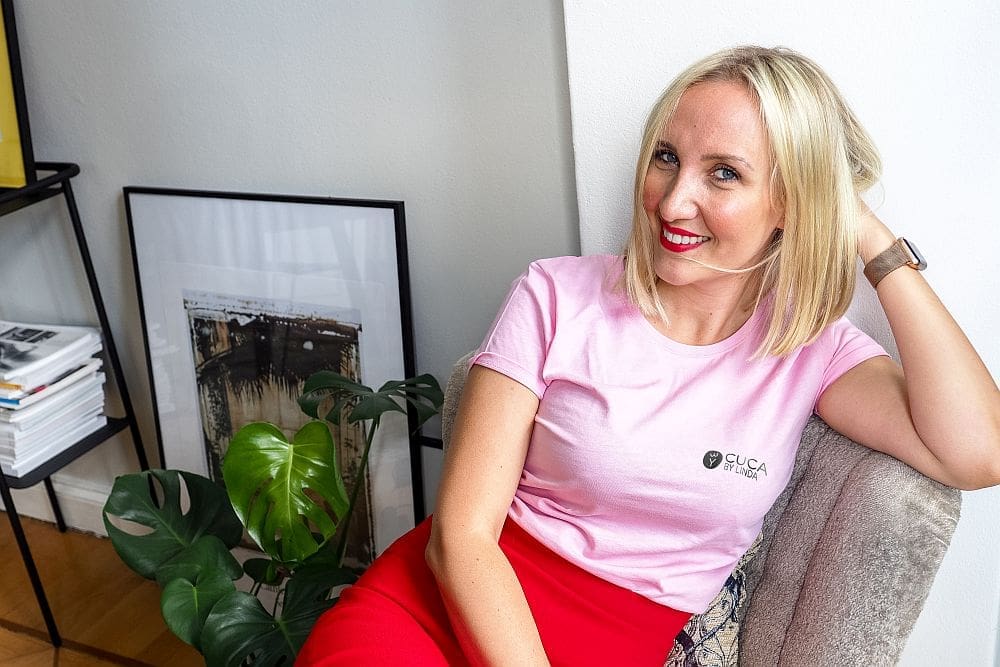 What are the most popular and successful products?
Our most popular ones are the sustainable period products. It is hard to believe, but every year about seven billion tampons end up in landfills. 90% of conventional toiletries consist of a cellulose-plastic mixture. The majority of these articles end up in the garbage, where they take over 500 years to decompose due to their non-degradable plastic components.
Our period panties, for example, serve as menstrual underwear. The panties consist of several intelligent layers, that absorb the blood like a bandage and keep you dry. Washable sanitary pads and menstrual cups are also very popular. All of these products are not just better for our environment, because they greatly reduce our "period waste", they also improve our intimate health.
What criteria do you use to select products for CUCA BY LINDA? Are there any exclusion criteria or criteria that have to be fulfilled?
Within the huge emcare market we only offer products, that we have tested and approved ourselves. We make sure, that the product offers real benefits and is good for our female health, our self-confidence and the environment. When researching a product, we always start with a female problem or need. For example incontinence, pain during sex or contraception without hormones. Then we start looking for the best possible product, which is always in line with our above mentioned criteria and our brand statement.
Is there such a thing as the typical customer of CUCA BY LINDA and do men also use the service?
Our platform is clearly directed towards women, from the first period to beyond the menopause. Nevertheless men also shop here. For example in case of a problem that has just been mentioned: pain during sex. To my great pleasure, many men order articles that make their women's love life more pleasant. Of course, a large number of our contents and products affect both women and their partners. Not only when it comes to sexuality, but also when it comes to matters such as prevention or a shared desire to have children.
Which were the biggest challenges you faced when founding and launching your startup in the market?
To be honest, I have to admit that the foundation and the market positioning were not too difficult for me. Neither was the establishment of our platform in the femcare area, which is unique throughout the world. Within just a few months and with relatively little "WoMan power" and budget. I find it more difficult to complete higher, strategically good financing rounds. You can't deny, that the investment market is mainly male and that men like to invest in things they understand or at least are familiar with. When the now not so popular buzzwords such as e-commerce, B2C and single-female founders come up, a few doors often remain closed. Nevertheless, women in Germany spend more than four billion euros every year on hygiene products alone and the women's health market is still booming.
What plans do you have for the future of CUCA BY LINDA?
Over the long term, me and my team will establish CUCA as a "One Stop Shop for Women's Health" and focus more on digital health. We are already integrating fertility clinics, hormone tests and telemedicine on CUCA. Our "content driven e-commerce approach" is therefore only the start.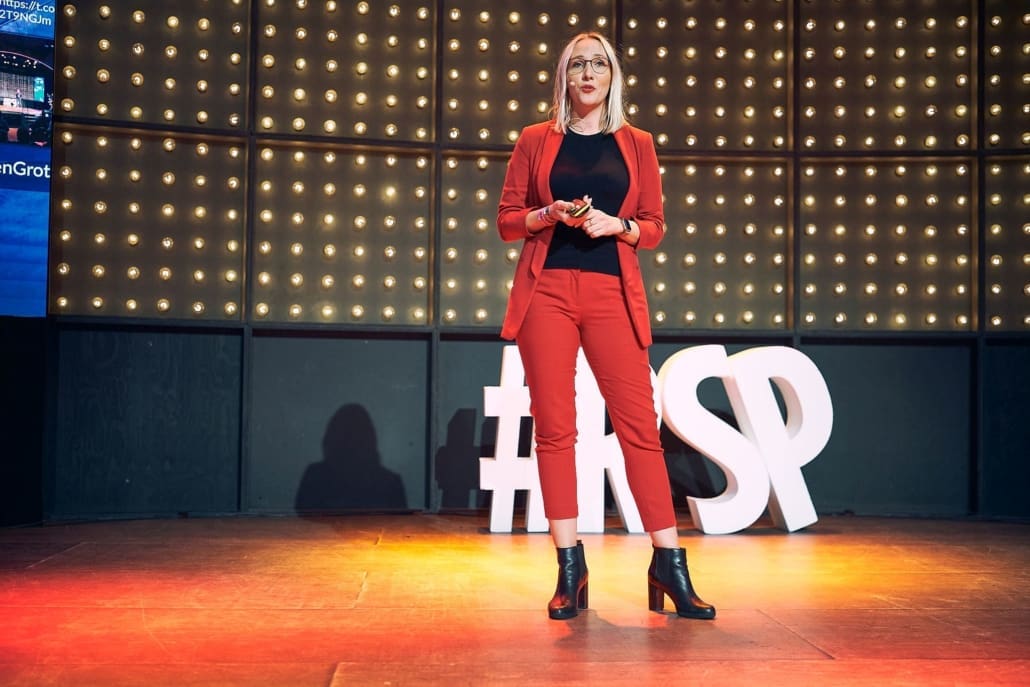 You were in the finals at the Reeperbahn Startup Pitch in November 2019. How did you experience the evening?
The event was fantastic, I had a lot of fun, interesting conversations, learned a lot in the workshops and turned the night into a day.
This March you will be part of our delegation traveling to the SXSW Festival in Austin. What are your expectations for the trip and how are you preparing for it?
I am really looking forward to this journey with you. I love the USA and the entrepreneurial spirit there. For a couple of years I have lived in the USA myself, including New York, Chicago and San Francisco. I will arrange a few appointments with our partners from the femcare industry in advance. Although I have not yet dived much deeper into the topic, I am counting on you!
We are also very happy and would like to thank you for the interview!
Hamburg Startups supports the German delegation at SXSW
Since 2014, Hamburg Startups has been making sure, that startups can show off their skills at the South by Southwest Festival (SXSW) in Austin, Texas. From 13 to 22 March 2020, Austin will once again become the hub of the creative and digital world. Traditionally, the German delegation is one of the strongest. Thanks to the support of our partners from Hamburg Invest, Baden-Württemberg International, the Sutor Bank, Vast Forward, german.innovation and Klitschko Ventures, a total of four startups will receive a place in our shared flats, the festival ticket and access to exclusive events. We will report online about the festival in advance and exclusively and focus on the successes and experiences of the German participants.
New joining in Austin is german.innovation, an open collaborative network. It was founded with the aim of strengthening and connecting innovative creatives, founders, companies and scientists. The appearance is made possible by the commitment and financial support of the cities of Hamburg and Munich, the federal states of Baden-Württemberg, Bavaria, Hesse and Rhineland-Palatinate and numerous partners from industry and science.