femtasy creates sensual mental cinema for women
Only recently, the Cologne-based startup company femtasy made positive headlines with a financing round in the seven-digit range. Already in November the platform for erotic audio play for women convinced the audience at the Reeperbahn Startup Pitch. The reward: femtasy is part of our delegation, that will travel to the SXSW festival in Austin, Texas in March. In an interview, founder Nina Julie Lepique tells us what womenlike to listen to.
Hi Nina Julie, thank you for taking the time for an interview with us! How did the idea for femtasy come up?
Even before my own company was founded, I have already enthusiastically watched other startups, that have a positive impact on the lives of their users or the social discourse. The first idea, or rather the first impulse for femtasy, came from a conversation with friends. I noticed how frustrated they were with the existing range of content for women and how much potential exists in the topic of "female sexual wellness". From this, femtasy has developed a streaming platform for sensual audio stories for women. With femtasy, we want to inspire women to freely enjoy and celebrate female sexuality.
What are the main differences in the reception of erotic content by men and women?
The special thing about femtasy is that we – before we developed our product – talked to 1,500 women. We wanted to understand what women really care about in their sexuality. In doing so we found out that for women, their own imagination, their very personal "mental cinema", is particularly decisive for a fulfilled sensuality. Therefore for many women, auditory stimulation works better than visual stimulation, such as through films or pictures.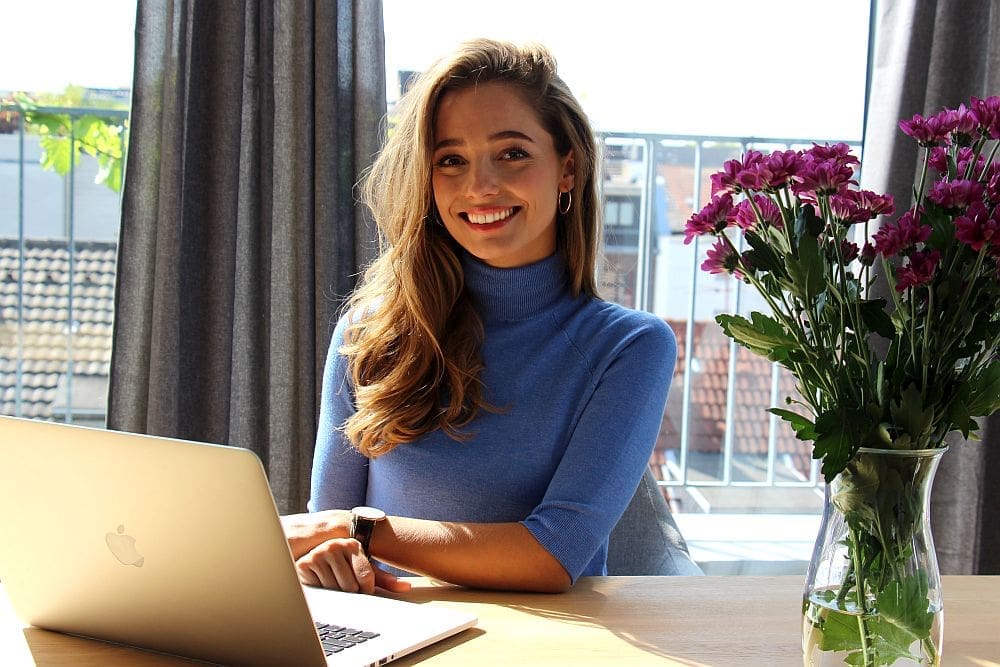 What criteria do you use for selecting the texts? Do you give any guidelines as to what is okay and what isn't?
All of our audios are produced by our own authors and speakers – from the original script to the final recording. Per se everything is allowed, that makes our listeners feel good. We do not want to judge or exclude fantasies. Nevertheless there are certain "rules of the game" which we have defined ourselves and which are of essential importance to us. For example, there must always be a clear agreement between the players.
Is there such a thing as the typical femtasy customer and do men also use your service?
The typical femtasy customer does not actually exist, no. But most of our users are currently between 25 and 34 years old. Nevertheless, our subscribers show that women of all ages are interested in femtasy. The greatest similarities within our subscribers are – and this is not surprising either – that they live urban, are rather liberal and are interested in a good, balanced and healthy life. They tend to share other interests such as fitness and nutrition, but also travel or even wellness. And yes, with femtasy we also inspire men! Although we designed the platform as a product for women, 11% of the users are male. However, many of them use femtasy together with their partner.
Which topics are particularly popular?
For us and many of our users, the topic of bodypositivity is very important. All recordings, that belong to this category, are free of optical descriptions. Therefore, we do not use descriptions like "long hair" or "flat stomach". So the user can feel herself even better absorbed in the story, feel comfortable and let herself fall.
Many use our audio stories to live out preferences in their imagination, that they may not (yet) dare to do in "real" life. This is why audios in the category "forbidden stimuli", for example, are very popular.
How has your business developed since the start?
We have set ourselves the goal of producing the perfect recording for every woman. Everybody perceives voices differently. For some people one voice sounds very attractive and for others a completely different voice is the right one. The same applies to fantasies or the choice of words. Sexuality is something very individual and we want to underline this with our product and the various filter possibilities. For this reason, we have concentrated on showing variance in the first year.
We now offer more than 1,000 live-audios, have more than 50 different male and female voices and seven genres to choose from. Genres like erotic readings and sensual affirmations are just some of the things, that go really well with our female listeners. The first year has shown, that we can inspire women all over Germany. We had already reached one million plays per month quite early on and our subscriber numbers are growing steadily. Unfortunately, we are not allowed to give away more insights.
What were the biggest challenges in establishing and positioning your startup in the market?
femtasy is a feminine, lifestyle and clean brand. Nevertheless, we are part of the sex-tech industry. And this part unfortunately still often wrongly faces an image problem at its young age. Today, 1.5 years after the launch of our platform, we are noticing how the entire sex-tech industry is experiencing a real boom. Not only in Germany, but especially in the UK and the USA! Great ideas around the female libido and female wellness in general are realized and are enriching the lives of many people.

Topics that have long been tabooed and stigmatized, such as an unfulfilled desire for children, menopause or menstruation, are brought into focus by female-centric products and thus become part of the public discourse. This development is important and we are certainly not yet at the end of the road with the normalization of various topics. Nevertheless, we are finally on a good path and we are enjoying the positive development very much!
Recently you have completed a seven-figure financing round and are planning to move your company headquarters from Cologne to Berlin. What other plans do you have for the future of femtasy?
The focus in the near future will be on the internationalization of the content and the platform. In the further future, I see personalization in the form of dynamic content as a major topic for femtasy. For example stories, that can be adapted to the preferences of the user and create the most personal and ideal experience. The possibilities and innovations resulting from the development and integration of dynamic content are endless. They could revolutionize content in all industries and dimensions.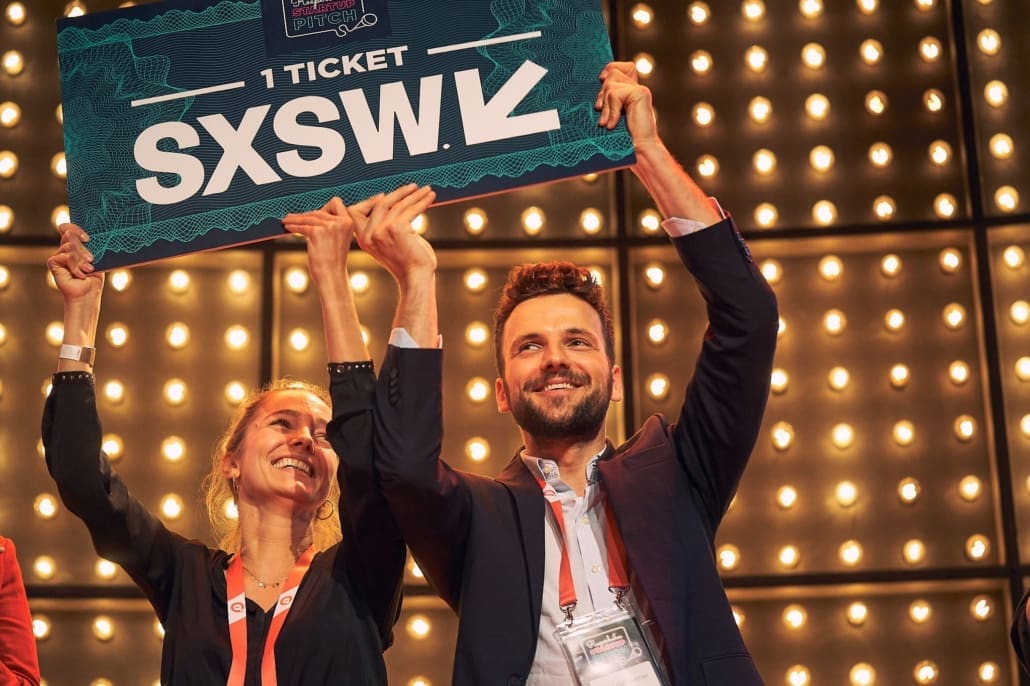 You won the audience award at the Reeperbahn Startup Pitch in November 2019. How did you experience the evening?
It was an insane feeling to win the audience award! We were totally overwhelmed. On the following day the whole team celebrated with us and the huge SXSW ticket has been hanging in our office ever since. Thanks to everyone who voted for us that evening! This was definitely one of our highlights in 2019!
Next Month you will be part of our delegation traveling to the SXSW Festival in Austin. What are your hopes for the trip and how are you preparing for it?
We hope to make many exciting new contacts of course, especially in the USA. At the same time we are looking forward to seeing various familiar faces again. Most of all we are interested in innovations within the area of female wellness. The topic "voice" is already much further along in the USA, so we are also looking forward to exciting insights from other startups in this business.
Thank you for the interview!
Hamburg Startups supports the German delegation at SXSW
Since 2014, Hamburg Startups has been making sure, that startups can show off their skills at the South by Southwest Festival (SXSW) in Austin, Texas. From 13 to 22 March 2020, Austin will once again become the hub of the creative and digital world. Traditionally, the German delegation is one of the strongest. Thanks to the support of our partners from Hamburg Invest, Baden-Württemberg International, the Sutor Bank, Vast Forward, german.innovation and Klitschko Ventures, a total of four start-ups will receive a place in our shared flats, the festival ticket and access to exclusive events. We will report online about the festival in advance and exclusively and focus on the successes and experiences of the German participants.
New joining in Austin is german.innovation, an open collaborative network. It was founded with the aim of strengthening and connecting innovative creatives, founders, companies and scientists. The appearance is made possible by the commitment and financial support of the cities of Hamburg and Munich, the federal states of Baden-Württemberg, Bavaria, Hesse and Rhineland-Palatinate and numerous partners from industry and science.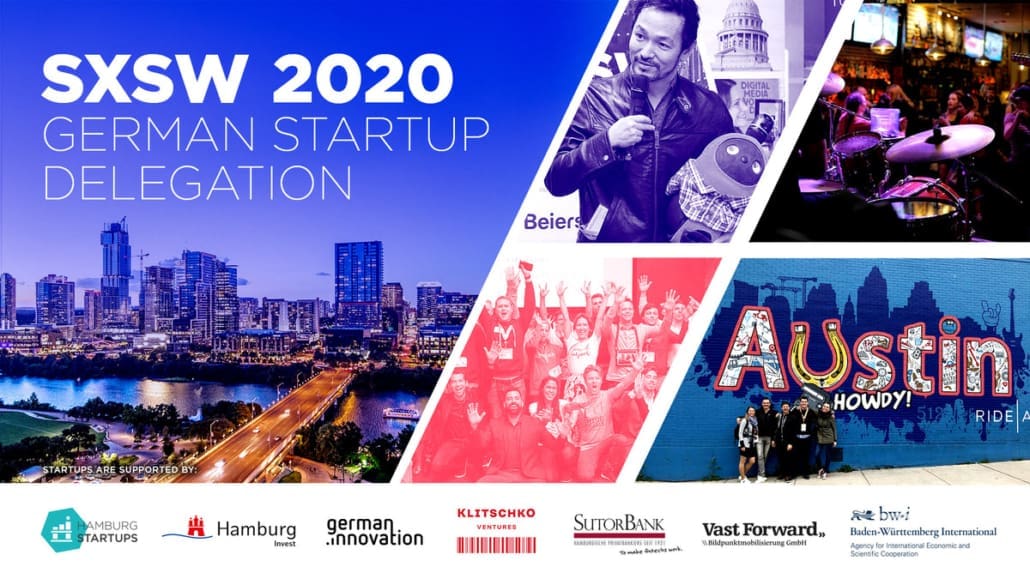 Featured photo: Anna Brübach