From eroticism to the best job start and up to the stars: The finalists for the Reeperbahn Startup Pitch have been chosen!
The Reeperbahn Startup Pitch on November 7th is getting closer and closer and now all finalists are confirmed. Last Friday a top-class advisory board had four seats to offer and decided on a wide range of business ideas. These include erotic listening experiences for women, innovative composite materials, a service for employee onboarding and satellite technology. We summarize how this was achieved.
Two finalists were already determined, four were to follow
Two finalists for the Reeperbahn Startup Pitch on November 7 at the Mojo Club have been known for more than two weeks. CUCA INTIMA and JobMatchMe first won an online voting and then a pitch at the me convention in Frankfurt. Find out more here. On September 27, the best candidates for the remaining four starting places had to be assigned. Over 120 startups from all over the world had originally applied to win a trip to the SXSW Festival in Austin, Texas. About 30 of them were shortlisted and were up for discussion.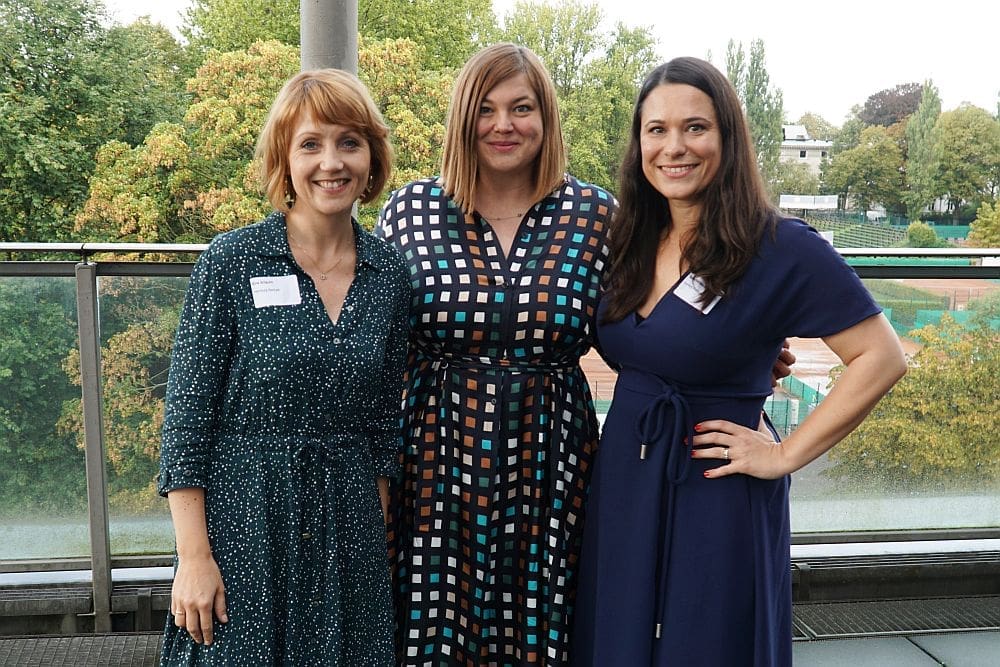 A multifaceted advisory board ensures fair evaluation
Discussions took place in large groups, because for each applicant a member of the advisory board took over the sponsorship and introduced it briefly. This was preceded by intensive research and discussions with the founding teams wherever possible. The advisory board was peppered with experts from the startup world, from the areas of investment, support, large companies, media and a few more. With Hamburg's Second Mayor and Senator of Science Katharina Fegebank, politics was also prominently represented.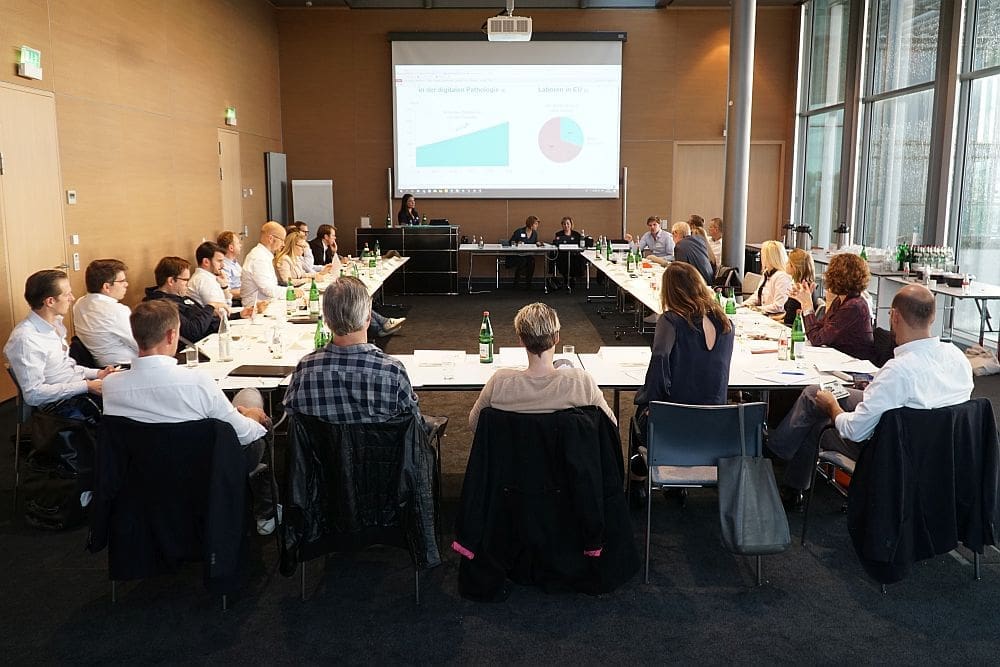 This concentrated competence has proven itself again and again over the years. Among the large number of members of the advisory board there is always at least one who has the necessary know-how even for the most complicated topics. This makes a fair and fact-oriented assessment of all candidates possible. Apropos proven: Our special thanks are due again this year to the auditing company EY, which has supported us as a partner from the very beginning and thus for the seventh time at this event. It made its rooms available for the meeting and subsequently invited us to a traditional dinner for the advisory board.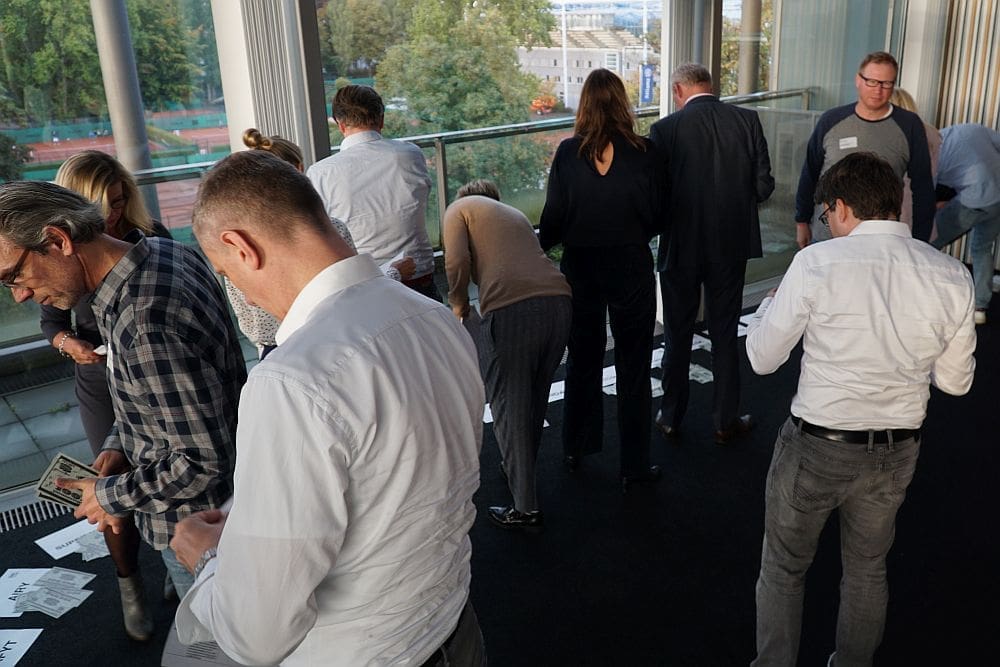 After all applicants were discussed, sometimes critically and controversially, the eagerly awaited vote took place. Each member of the board of trustees had to give one million symbolic dollars, which they could distribute among up to ten startups. We don't want to reveal the exact result here, but there was a clear winner, a sure second place and behind it a narrow decision. But everything is still open for the final, because experience has shown that the cards are shuffled anew there.
Here are the four candidates in alphabetical order who have succeeded at the advisory board meeting:

Conventional erotic entertainment and pornography primarily serve a male audience. Women often don't feel attracted or are even repelled by it. The Cologne-based startup Pink Internet GmbH can help. Its online streaming platform femtasy offers sensual listening pleasure that stimulates the female imagination. The jury was not only convinced by the topic, which is well suited to the Reeperbahn, but also by the impressive business result after only one year of company history. Even though women are the focus here, men are not completely left out. The founding duo – Nina Julie Lepique and Michael Holzner – is mixed and male voices can be heard in the majority of the over 700 audio stories available.
Hyconnect, founded in Hamburg in May 2018, is set to revolutionise production in several industries with a new hybrid material. The combination of components made of fibre composites and steel is becoming more and more popular because a lot of weight can be saved in the shipping and automotive industries, for example. As a result, energy consumption is also reduced. In times when the reduction of CO2 emissions is a major issue, this is a decisive factor. With a technology called FAUSST, Hyconnect has now succeeded in literally weaving fibre composites and metal together and thus considerably simplifying processing.

Localyze from Hamburg offers a comprehensive software solution that makes it easier for employees from abroad to settle in to their new working and living environment. The target group is formed by companies that offer this service to their employees. This includes not only bureaucratic activities such as visa procurement, but also information on leisure and sports activities. The three founders Hanna Asmussen, Lisa Dahlke and Franziska Löw have already had some successes. The highlight is certainly the participation in the Y Combinator, the legendary accelerator in Silicon Valley. So Localyze has its sights firmly set on the American market.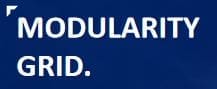 Satellites are already being used commercially in many areas and demand will continue to grow. Companies such as SpaceX, Amazon and Oneweb want to use increasingly complex satellites. The manufacturing process is anything but unproblematic. It is slow, labour-intensive and carries a high risk of failure. The error rate is 23 %, 5 % of the artificial earth satellites are even completely inoperative from the start. The Toulouse and London-based startup Modularity Grid is now building a cloud platform that supports and assembly of satellites and makes it as easy as Lego. If all goes well, the first aircraft built with this help will circle the earth as early as next year.
And these are the two other finalists from the me Convention:

On the e-commerce platform CUCA INTIMA, Berlin-based Comfexy GmbH offers products aimed at women's health. It focuses on the areas of period care, pregnancy & birth, aging & menopause, fertility management and sexual health. With its signature product, the LindaBra, the startup 2018 has achieved a revenue of 225,000 Euros. The aim now is to develop CUCA INTIMA into an international platform for female health. The potential is enormous: the global women's health market is estimated to be worth 51.3 billion US dollars by 2025.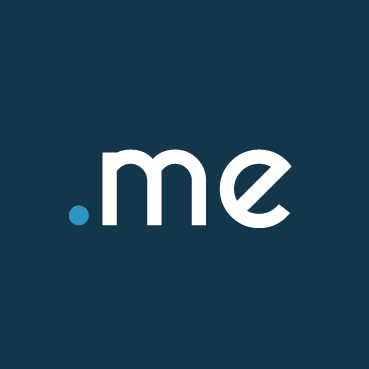 JobMatchMe from Hamburg was launched in 2017 to bring employees and employers together – better, faster and easier. Most providers focus on academic professions, while JobMatchMe takes care of non-academic professionals. Job matching works by means of a questionnaire, from the answers to which it can be concluded who is best suited for which job. The concept has already proven its worth in the placement of professional drivers with the TruckJobs brand, and other sectors may follow.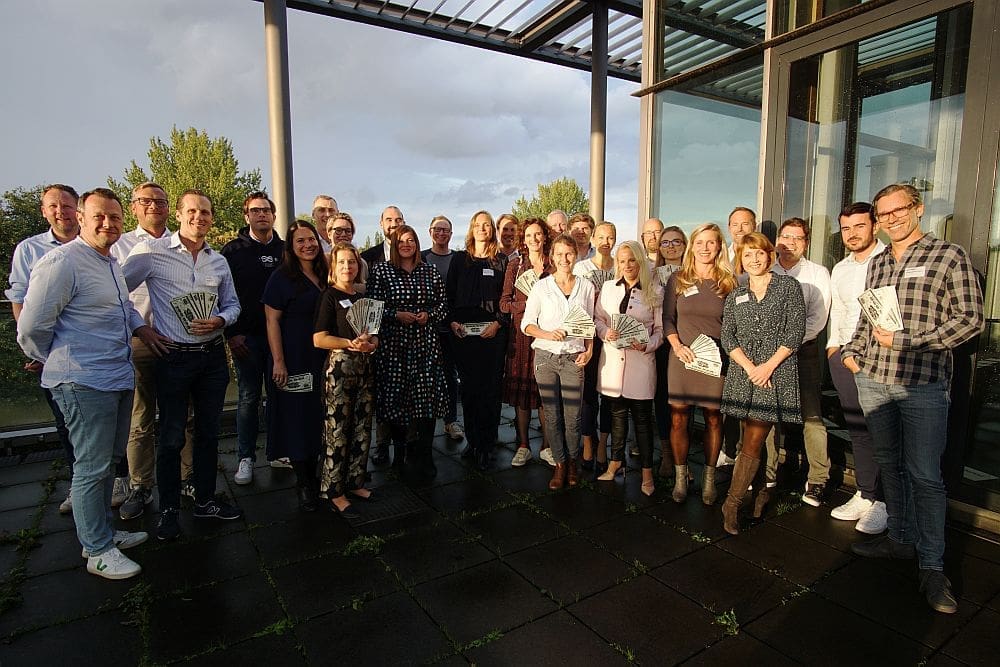 Reeperbahn Startup Pitch on November 7th will be a party!
The result is particularly diverse in several respects. In addition to the Localyze and femtasy already mentioned, Modularity Grid with Elizabeth Nyeko and CUCA INTIMA with Linda Wonneberger also have a female founder. Women's power is therefore guaranteed at the Reeperbahn Startup Pitch. Above all, you can look forward to a first-class, varied and exciting competition and an attractive supporting program. Find out more on our event website and get your tickets here. See you soon!