SXSW 2020 -What happend and what is going to happen
Our team has accompanied SXSW 2020 with all their heart over the last few weeks: with anticipation and at the same time as a big nail-biter. Will the Corona crisis finally lead to the popular festival being cancelled after all? What are we going to do? Every day in the office, every phone call began with the question: And? What do you think? Will it be canceled?
We were in close coordination with the team on site: We're going forward, that was the clear motto! The city of Austin and the festival followed a clear course – every day there were new crisis meetings.
Big nail-biter
We also talked within our team and to the startups and our partners on a daily basis. How big is the risk? Do we continue? What does it mean if we cancel? Should we continue to produce costs? We attentively followed every news about Corona. Twitter was the first to cancel and one big company after another followed. While Hillary Clinton was announced as keynote speaker, whole delegations dropped out. We – and our partners – considered and discussed from day to day, but the tenor was clear: We will stick to it, even if we waited every day for the possibility that the whole festival might be cancelled.
On Thursday, March 5th, was the last deadline to print the advertising material. Shall we press the button? Yes, let's go! On Friday evening then a last crisis meeting. At 7pm there will be news. But we heard nothing. Is that a good thing now? At 10:30 pm German time representatives of the city of Austin and the county adressed the press with a half-hour statement and the news that the city of Austin is declaring a state of emergency as a precaution and that the SXSW is therefore cancelled. One can guess what a difficult decision this was. At the same time the SXSW published its statement:
" […] We are devastated to share this news with you. "The show must go on" is in our DNA, and this is the first time in 34 years that the March event will not take place. We are now working through the ramifications of this unprecedented situation. […]

We are exploring options to reschedule the event and are working to provide a virtual SXSW online experience as soon as possible for 2020 participants, starting with SXSW EDU. For our registrants, clients, and participants we will be in touch as soon as possible and will publish an FAQ.

We understand the gravity of the situation for all the creatives who utilize SXSW to accelerate their careers; for the global businesses; and for Austin and the hundreds of small businesses – venues, theatres, vendors, production companies, service industry staff, and other partners that rely so heavily on the increased business that SXSW attracts. […]"
Broken hearts
Okay. Now it's time! The WhatsApp groups went headover heels. Our phones were ringing off the hook. What are we gonna do? What else can we stop? By 4:00 in the morning, we were in this state:
Saturday morning felt like a brick fell on your head – like a bad hangover. And in a way, it also felt like heartache. Like a broken heart. Nevertheless, we had no other choice: Continue! Who do we have to inform now? How do we go on now? What happens with the tickets we bought? Can we still cancel anything? Some start to say: We will go anyway.

A large bouquet of flowers of program
This year should have been a very special one. We provided more than 50 delegation members from Hamburg, Baden-Württemberg, Berlin and Cologne with information and coaching. We joined the newly founded german.innovation network, which had planned a great program in the HandleBar for five days. For the whole Friday we had organized events: Pitch coaching with pitch doctor Christoph Sollich, a fundraising session in the USA with Claire England, Dirk Lueth and and Mani Honigstein, a Female Founders Lunch with many international networks and, among others, Doro Bär on stage.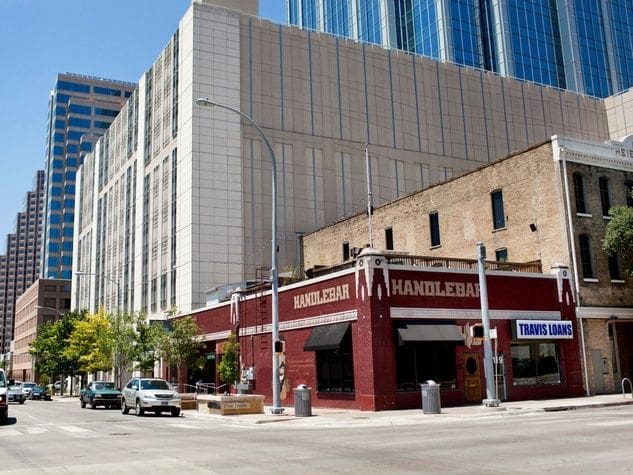 At the German Accelerator Meetup the startups were supposed to discuss the step to the USA, with Bianca Praetorius we invited to the world's first "Acapella Elevator Pitchathon", with the Austin Technology Incubator we would have learned something about the ecosystem in Austin and we would have ended the evening with an International Startup Mixer. On Saturday we wanted to use the Digital Hub Logistics to invite for breakfast and pitches with startups from Germany, Scandinavia and Holland. In the afternoon HyConnect and Vast Forward would have been part of the Lufthansa FlyingLab Exchange event. We would have spent the evening at the legendary "Entrepreneurs Lounge" in Fogo de Chao. On Sunday we would have invited Klitschko Ventures for breakfast with a talk about willpower and in the evening we would have had dinner with the Lufthansa FlyingLab. We would have, we would have…
Big thanks to everyone!
We take this opportunity to thank all the great speakers, delegation members, guests, our great team and above all our partners, who made it possible for us to plan this comprehensive program this year. We are sure that it would have been really great. Thanks for your support, for standing by our side! Thank you for helping us currently to sweep the shattered remains together. We are not giving up. We're going forward. And we plan on 2021.
SXSW 2021 – what happens next?
Is there an alternative date? That is in clarification. Just move a festival of this size? This is not an easy task and we can only guess under what pressure the whole SXSW team is currently under. One can only begin to imagine what a cancellation of the event in March (especially at such short notice) would mean for the city, the team, all partners, the great community in Austin and all involved. The festival is not insured against pandemics. Who is? First media speculate if the SXSW will survive. We hope that everyone will be careful with this statement and that the international SXSW community will do its part to prevent this from happening. We will do everything in our power to support the SXSW at a new date and also in the 2021 version and we will definitely be there.
But it is also a fact that the SXSW had to lay off one third of its staff as a first consequence. Not to forget that the city of Austin, the many small local shops and service providers suffer endlessly and it will mean the end for some of them. Until the beginning of May, major events in Austin are cancelled. Numerous initiatives have been taken to prevent this, such as Stand up with Austin, I Lost My Gig and Austin Eater. Many have flown to Austin after all and small sub-conferences are being created and individual events are still taking place. Will this help or lead to even more chaos? Opinions are divided. Nevertheless we look ahead and ask you to do the same. The dates for 2021 are fixed. Take out your calendars an write down: March 12th-21nd, 2021. The interactive part will run until March 16th.
Disclaimer
Since 2014, Hamburg Startups has been making sure, that startups can show off their skills at the South by Southwest Festival (SXSW) in Austin, Texas. From 13th to 22nd March 2020, Austin will once again become the hub of the creative and digital world. Traditionally, the German delegation is one of the strongest. Thanks to the support of our partners from Hamburg Invest, Baden-Württemberg International, the Sutor Bank, Vast Forward, german.innovation and Klitschko Ventures, a total of four startups will receive a place in our shared flats, the festival ticket and access to exclusive events. We will report online about the festival in advance and exclusively and focus on the successes and experiences of the German participants.
New joining in Austin is german.innovation, an open collaborative network. It was founded with the aim of strengthening and connecting innovative creatives, founders, companies and scientists. The appearance is made possible by the commitment and financial support of the cities of Hamburg and Munich, the federal states of Baden-Württemberg, Bavaria, Hesse and Rhineland-Palatinate and numerous partners from industry and science.