Vast Forward – when your own boat becomes an office
Whether it's your own four walls, a cosy café or a coworking space – whoever works on the computer can now often choose where to do it. Hardly anyone uses this opportunity as consequently as Maren and Matthias Wagener. They run their agency Vast Forward from a boat they sail on the Mediterranean. For once, we met them in their office in Hamburg.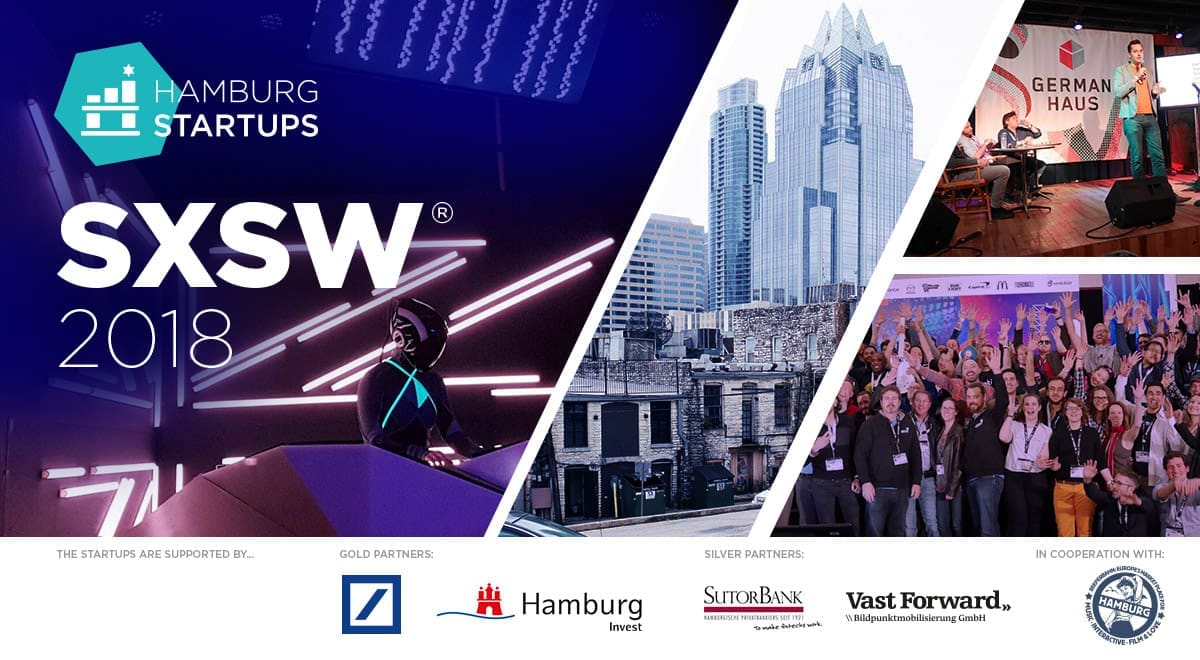 In the imprint of Vast Forward, Herrengraben 31 is indicated as its address. But the rooms there are quite empty and hardly used. For the agency there isn't a classic everyday office life anyway. The team, which includes a number of freelancers, is spread throughout Europe. This also applies to the founder Maren Wagener and her most important employee Matthias, who is also her husband. They spend most of the year on their sailing boat "Vast" and run the business from there. They no longer have a permanent residence in Hamburg.
Maren foundet Vast Forward in 2008
Maren studied media management and worked as a freelancer from the beginning. The marketing expert Matthias was employed by several renowned digital agencies and got to know his future wife through his job. In 2007 Maren moved from Leipzig to Hamburg and founded her own company in 2008, called Vast Forward Bildpunktmobilisierung GmbH.
The name Vast Forward already contains two essential characteristics of the agency. First of all, it is a variation of the term "fast forward" and plays on the ability to react quickly to orders. Vast Forward does a kind of firefighting for other agencies. Whenever an app, a website or online advertising needs to be programmed swiftly, the company is always there. This is made possible by a network of freelancers. That is correspondingly vast, so it's really big enough to be prepared for all situations and decent growth. The entire pool comprises over 150 people, 50 to 60 of whom work on around 500 projects per year.
From the Alster to the Atlantic Ocean
Until Maren came to Hamburg, she hadn't been interested in sailing. Unlike Matthias, who as a native of Bremen has always had an affinity for seafaring. Inspired by this, Maren started sailing in 2008. At first, of course, on the Alster, Hamburgs little lake in the center of the city, but it soon became too small. In 2010 the couple ventured onto the Atlantic Ocean and sailed along the Argentinian coast to Uruguay. An impressive challenge that made them want more.
In the same year they bought their first own boat, with which they travelled the Baltic Sea for four years. At the beginning, mainly in their free time, but more and more they also tested how to combine work and private life. At the same time, they broadened their sailing skills and prepared themselves to sail around the world. One thing soon became clear to them: the weather in the Baltic Sea is simply not good enough to spend the whole year there.
The new boat becomes an office
The two married in 2014, followed by two other decisive changes in 2015. Matthias, who has always been a supporter of Vast Forward, was officially hired. And the couple's brand new sailing yacht, the "Vast", was launched. It is a Boreal 47 type boat, manufactured by a French shipyard, and is suitable for navigating all seas.
In the first year, however, they just went along the Spanish and Portuguese Atlantic coastline to Gibraltar. The fact that they progressed more slowly than expected had a good reason. In 2015, turnover doubled and the rapidly developing order situation necessitated longer stays in ports and flights to the home country in order to be able to organise everything better. Maren and Matthias can now rely on seven project managers, all women, who are spread over different locations.
Much of it runs via Skype, even yoga
Team communication is digital, mainly via Skype. Once a week, the project management team even has Skype-yoga with yoga2b, a service that is popularly used. Personal meetings are also the exception when it comes to customer contacts. Vast Forward does not manage a complete marketing budget and does not create campaigns, but rather fulfills orders that have to be processed in the shortest possible time. Therefore time-consuming meetings and presentations are not necessary.
Accordingly, there was hardly any irritation on the part of the customers about the boat as a company headquarters. The Wageners are usually reachable from 9 a. m. to 7 p. m., although they like to spend the afternoons with a bath in the sea or visits if the order situation allows it. And in an emergency, they are also available outside core hours. Matthias doesn't like to talk about work-life-ballance in this context. This sounds as if a balance had to be struck between work and "real" life. The term "work-life-blending" fits much better, underlining that work is an indispensable part of life.
Flexibility and self-determination
This includes flexibility and self-determination, naturally also for the project managers, three of whom are mothers. Though there are no fixed working hours, this does not mean that everyone has to be available at all times. The working hours are recorded exactly, more than 40 per week only in exceptional cases.
The sailing tour continued in 2016 to Sardinia, where a large team meeting took place in 2017, and last year mainly led through the Greek island world. In 2018 they want to visit the Mediterranean Sea again, after all there is still a lot to discover. Since the customers – almost exclusively agencies, but also startups are welcome – are based in Germany, Austria and Switzerland, it would be difficult to cross the Caribbean or the South Seas at the moment due to the time difference. In the medium term, however, these are certainly goals, and Maren and Matthias are already withdrawing from the operative business in order to be able to fulfil this dream soon.
In March they go to SXSW – without a boat
In March, in any case, they jump over the big pond, exceptionally by plane. Vast Forward is one of the supporters of the Hamburg delegation that will attend the SXSW festival in Austin, Texas. The two won't miss the chance to be present at this big event, especially as Maren is also a business angel. And maybe the Lady Bird Lake in Austin even offers the opportunity for a small boat trip.