2016 – The international kick off for the Hamburger startup szene
Let's go back to 2012, the year I landed in Hamburg for the first time. I hope you can imagine or remember how international the city was at that time. Not at all. And I'm not particularly talking about a daily life level but from an entrepreneurial point of you. I believe I was at that time the only lucky one who got a job at a local startup without speaking a word of German. If you know someone else please let me know, my purpose here is not to show off but putting things clear as they were.
2016 has been the inflexion year for the internationalization of the city, that's thrilling. We are finally opening up and responding to a real demand, the one of non German speakers, among them founders and startups, looking for opportunities in the German market. We are on the right way to make Hamburg be known as an international startup hub.
How do I know all this?
Well, it's crystal clear. Never before were so many English speaking business and networking events taking place in Hamburg as in 2016 and a couple of coworking spaces opened their doors setting up English as main language for the community.
We at next media accelerator also did our part by welcoming in 2016 nine international startups to take part in our program. They all came from Spain, Bulgaria, Estonia, Greece, Slovakia, Finland, UK and Israel.
Also at NMA and as part of our strategy to raise awareness about how great is Hamburg for international founders we travelled all around Europe, to US and Israel hosting different events and meeting key industry players to establish long term relationships between city partners. Not only us but many other institutions and private companies have been working hard this year to establish a great international startup network for the city of Hamburg.
To come to a conclusion, positioning Hamburg as an interesting international startup ecosystem has not been an easy task, however, the whole community is putting a lot of energy into this. We all see the possibilities and the challenges and I'm glad to witness this change. I'm looking forward to seeing this network grow.
About Sabela Garcia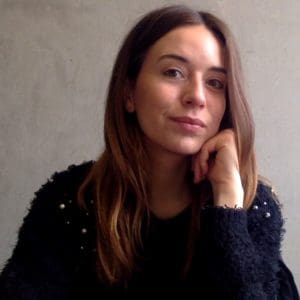 Sabela doesn't know what a "normal job" is. She jumped from working shortly in a startup in Beijing to one in Hamburg. After spending some time as Visibility Manager at a digital agency she founded the first English speaking magazine in Hamburg, Gute Leute. Today she is the Program Manager at next media accelerator and works together with European and Israeli startups trying to understand the future of media.