The Pitch Deck – Who are you presenting to? Give them what they want.
You have recently founded your own startup. Then I bet at some point soon you will be looking for customers (aka  "pilots" or "beta-testers") and eventually some considerable amount of cash to help you get things moving.
The most important for you at this stage is to think about how these two different groups are going to find out more about what you do. You will most probably meet them at some event and will be asked to email them a pitch deck. Another option is that they happen to be at a conference or pitch event where you are given up to 5 minutes to present your business. Either way, you must be prepared to adapt your message to your audience.
Both possible future customers and investors are interested in many different aspects of your business so you need to select carefully which one you want to show to whom. Not an easy task, I would consider it rather an art.
The customer
If you are building a presentation for a potential customer, make sure you tackle all these points:
Clear problem – solution. Why is your product exactly what the company needs? Which is the big problem you are solving? Make sure this is clear enough.
Easy implementation. A couple of lines of code or a simple registration will make the work. Big companies especially do not have the time neither the team to deal with time consuming solutions.
Price. If your product is something that will help them make money or save money straight away, make sure you get this point clear. There is nothing more tempting that investing in something that helps your cash flow.
Product ready. If your product isn't ready yet you keep lousy promises you might risk to lose track on the leads. Promise and deliver.
Previous traction or successes? Some well known names among your customers will attract more customers. Do not forget to add those to the presentation, as well as the good results you achieved working together.
The investor
If you are building a presentation for an investor you will need to modify some aspects in your presentation.  Some points you should not forget to include are:
Competitors. Having competitors should not be a bad sign but a good one. It means there is a market for your product. However, make sure you state in the comparison slide why yours is better than the others or what you do that they don't.
Trends and technology. Are you working on a solution that is really innovative? No one has heard of it before? Well, that could scare some but attract others. Try to be specific but keep it simple. Remember to point out the market trends and make sure you convey you are in the right direction.
Business Model. They most probably want to know how you will be making money and at least have a look at the growing potential of your revenue streams. If they invest in your company they need to know they will be making money too. It makes sense, right?.
Paying customers. Show them traction. Do you already have some paying customers? That's always great news for investors!
Team. Investors invest not only in great products and technologies but also in the team. The individuals behind need to be trustworthy enough and have the right background and education to be able to succeed. Present appropriately your team and state very clear why you are the right ones supporting it based on your previous experience.
About Sabela Garcia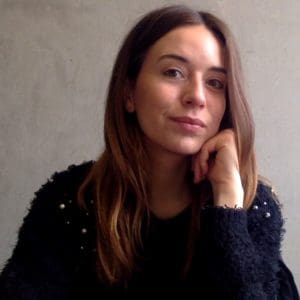 Sabela doesn't know what a "normal job" is. She jumped from working shortly in a startup in Beijing to one in Hamburg. After spending some time as Visibility Manager at a digital agency she founded the first English speaking magazine in Hamburg, Gute Leute. Today she is the Program Manager at next media accelerator and works together with European and Israeli startups trying to understand the future of media.