Veronika Reichboth: "We are making Hamburg globally known as a centre for innovation"
SPONSORED POST – Veronika Reichboth is the head of Hamburg Invest's Startup-Unit and travels all over the world in her role to give Hamburg even more visibility as a location for innovation. In this interview, she explains to us what her job exactly involves and which role the SXSW Festival plays in this.
Dear Veronika, thank you for taking the time for an interview with us! Could you first tell us, what the Startup-Unit is about?
Of course! We offer founders, and those who would like to become one, information and support from a single source. The Startup-Unit sees itself as a central contact point for all questions relating to the startup offers of the city of Hamburg, financing possibilities as well as all the important events and networks in the Hanseatic city.

As part of Hamburg Invest Wirtschaftsförderungsgesellschaft, we are also working on promoting Hamburg as a location for innovation and making it globally known and popular. A great success in this context is the Future Hamburg Award, which was first presented in 2019. We had around 120 applications from all over the world, even from South Korea, South Africa or Australia. The winner was Heptasense, a startup from Lisbon.
How do you explain to someone who doesn't know Hamburg, why they should locate their company in Hamburg of all places?
There are a whole range of strong arguments! Hamburg is a city with a high quality of life and has always been cosmopolitan and innovative. We have a strong middle class and many traditional companies here, that can be ideal business partners for startups. The digital scene has also produced some flagship companies, such as XING, ABOUT YOU or Jimdo. And it is also no coincidence that major American players such as Google, Facebook or Dropbox have their German offices in Hamburg. As a city-state, we enjoy the advantage of short distances, unbureaucratic decisions and a close network of politics, science and business.
What sectors is Hamburg particularly strong in?
Hamburg is incredibly wide ranging. Even though services dominate, the industrial site is globally significant. Lufthansatechnik has its headquarters here and Airbus its cabin centre, producing the successful A320 model and other types. Philips and Olympus are at the cutting edge of medical technology. In addition the logistics sector and especially shipping is also important here. After all, Hamburg has the third largest port in Europe. With its major publishing houses such as Gruner + Jahr and Springer, Hamburg is also traditionally a media metropolis. The next media accelerator, which attracts startups from all over Europe, ensures that this media competence is maintained in the 21st century.
Which branches of the future do you see particularly good opportunities for in Hamburg?
Mobility is one of the very big issues. The ITS World Congress in October 2021 will certainly give another decisive boost. In addition, hydrogen is one of the major topics, that is affecting all of Northern Germany. Energy and mobility belong together. And Hamburg is a very important location for life sciences. A field, which is getting more and more significant in an aging society.
Artificial intelligence is gaining in importance across all industries. With the Artificial Intelligence Center ARIC we are well positioned in this area. The ARIC has just signed a cooperation agreement with the Estonian Business Development Agency, so we are internationally connected.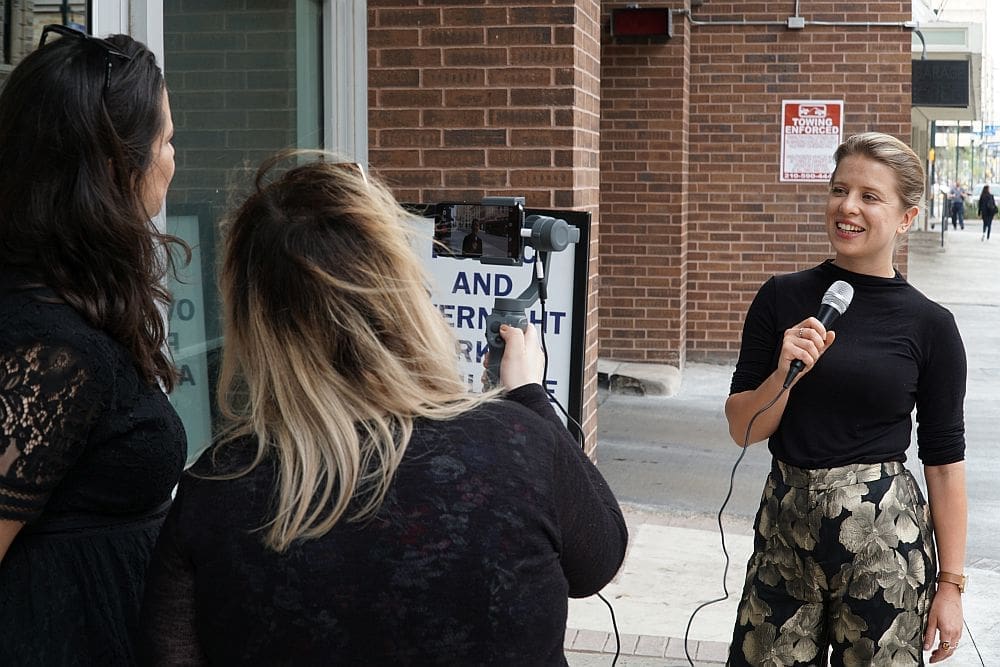 Internationally is a good keyword. You are traveling a lot as part of your job and are flying to the SXSW Festival in Austin, Texas this year for the third time. What are your experiences there?
The SXSW is an ongoing project for Hamburg, in which the visibility was built up over ten years. Hamburg Invest's stStartup-Unit has been involved in local activities there since 2018, with the aim of raising awareness about Hamburg as a startup location. Our main goal is therefore to be visible where the innovation scene meets.
My experiences from the last two years have shown, that the SXSW is not a place where deals or settlements are made directly. Therefore, it is important for us to present ourselves on the spot, so things can come about. That is why we and our partners at the SXSW offer a platform for networking and for bringing our Hamburg startups into contact with multipliers. The SXSW is a fluid, colourful fairground where anything is possible because everyone is there. 450,000 visitors – from startups to C-level representatives.

Once again this year, we will be in Austin with a number of founders and other representatives of our ecosystem. Additionally we will provide an attractive program in close cooperation with Hamburg Startups. I know that there are always a lot of Hamburgers taking the trip to Texas. Therefore my request: Spread the word, how great our city is!
You are, as mentioned before, not only at SXSW, but also at numerous other major international events to raise the Hamburg flag. Can you tell us about a particularly pleasant experience?
The Web Summit, which is always held in Lisbon in November, is a great event. Last year I met the founder of Landing.jobs there. This Portuguese company offers probably the most important platform for tech jobs in Europe. The man was immediately impressed by my descriptions of Hamburg. A few days ago, a delegation from Landing.jobs came to see us. I'm not allowed to say too much about what they're up to, but if everything works out, this will be really big!
We are very excited, please keep us up to date! And thanks a lot for the interview!
Hamburg Startups supports the German delegation at SXSW
Since 2014, Hamburg Startups has been making sure, that startups can show off their skills at the South by Southwest Festival (SXSW) in Austin, Texas. From 13th to 22nd March 2020, Austin will once again become the hub of the creative and digital world. Traditionally, the German delegation is one of the strongest. Thanks to the support of our partners from Hamburg Invest, Baden-Württemberg International, the Sutor Bank, Vast Forward, german.innovation and Klitschko Ventures, a total of four startups will receive a place in our shared flats, the festival ticket and access to exclusive events. We will report online about the festival in advance and exclusively and focus on the successes and experiences of the German participants.
New joining in Austin is german.innovation, an open collaborative network. It was founded with the aim of strengthening and connecting innovative creatives, founders, companies and scientists. The appearance is made possible by the commitment and financial support of the cities of Hamburg and Munich, the federal states of Baden-Württemberg, Bavaria, Hesse and Rhineland-Palatinate and numerous partners from industry and science.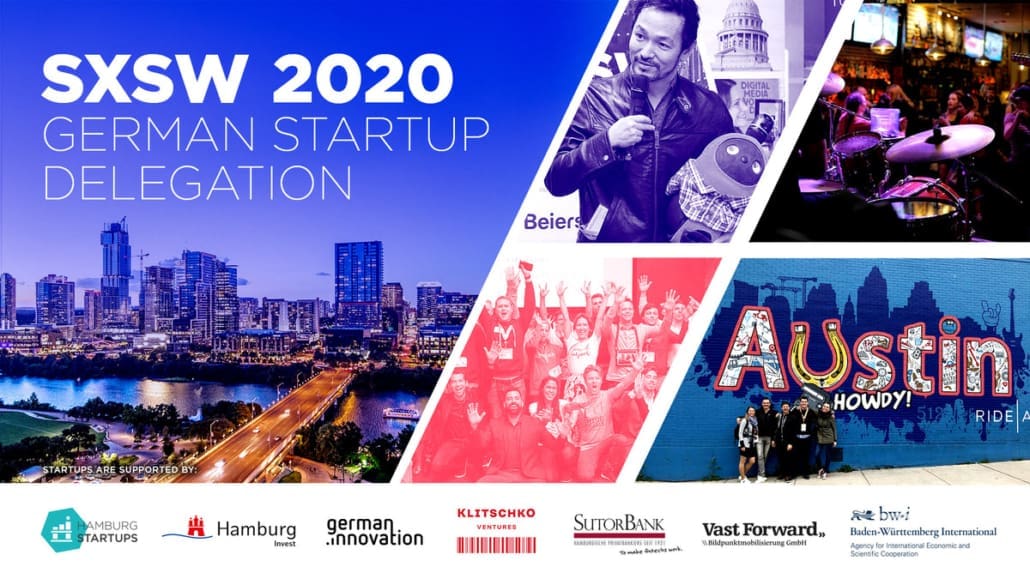 Picture: Veronika Reichboth in the centre of the action at the event of SXSW 2018.