Hyconnects wins the Reeperbahn Startup Pitch 2019!
The seventh Reeperbahn Startup Pitch is history and with Hyconnect has found a winner from Hamburg. The award ceremony was the highlight of a day full of events that everyone involved surely won't forget soon. Here's our initial stock.
How do you sum up an event that was inconceivable in many ways? Inconceivable, because so many things happened simultaneously and for a whole day that we couldn't possibly describe them adequately in one article. Inconceivable also because we had so many great experiences and encounters that we were not yet able to process everything properly. Therefore today we will concentrate only on a few highlights and come back to many more in the next days.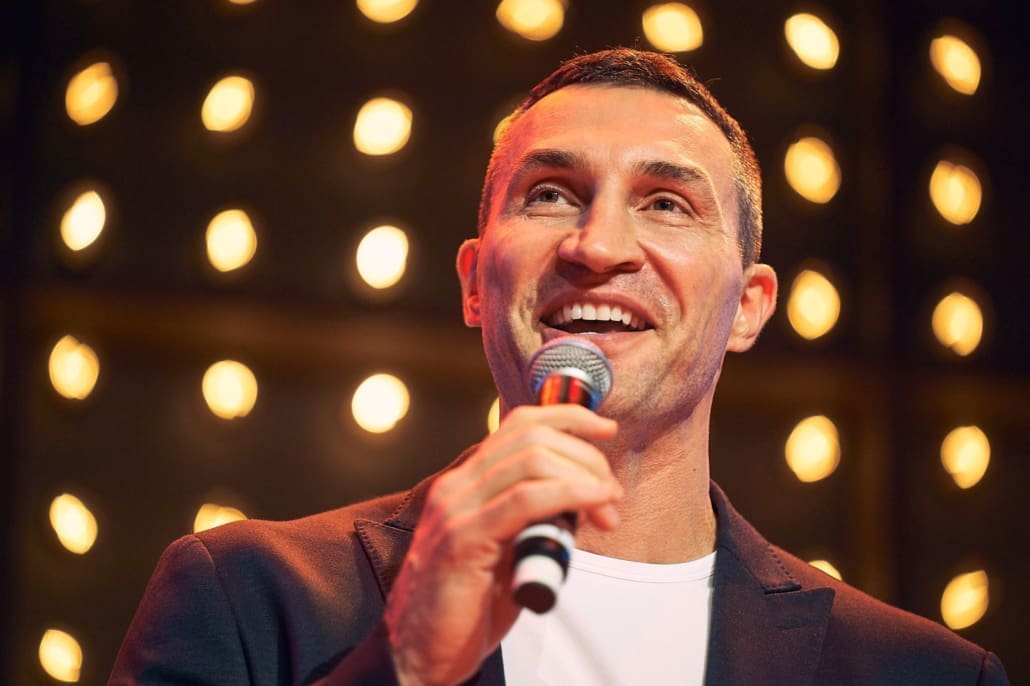 The Reeperbahn Startup Pitch has long been much more than a pure startup competition and in its seventh edition has grown even one size bigger. Already at noon it starts with three extensive programme parts at three different venues. Five master classes take place on the 10th floor of the Astraturm, presented by DVAG and Gründerszene and conducted by EY, QVC, DVAG, ba Group and Klitschko Ventures. Here, founders and those who want to become founders can take an enormous amount of knowledge and inspiration with them.
Good advice and good food – at the Reeperbahn Startup Pitch everything is taken care of
Quickly over to the next venue, the Jazz Café and the two Lovemobiles placed in front of it, provided by Airstream4u. The Hamburg Chamber of Commerce and Hamburg Invest's Startup-Unit hold advisory discussions here, QVC NEXT scoutet new, exciting startups and blind dates bring together experienced mentors and dedicated entrepreneurs. Now a snack at the REWE food container and then down to the Mojo Club.
There was a lot to try at the Food Court. Photo: Stefan Groenveld

The REWE team provided all guests with delicacies.
Photo:Sina Gritzuhn
A miniature edition of the Food Innovation Camp also provides for physical well-being there. MAMA WONG , Nordic Oceanfruit, LaRibollita and Insec2eat dish up their specialities, Campari serves cool drinks. But the main focus is on the stage, which in the afternoon turns into the Startup Stage. A total of 20 pitches can be seen there, divided into five theme areas with four participants each. The opening is provided by the categories "Media", presented by next media accelerator, and "Aviation & Space" with the Airbus BizLab. The Next Logistics Accelerator and the Ministry of Economic Affairs, Transport and Innovation are committed to "Logistics & Mobility". Smart City | DB. has chosen "Smart City" as its theme, as would seem natural, and the Sparkassen Innovation Hub "Fintech".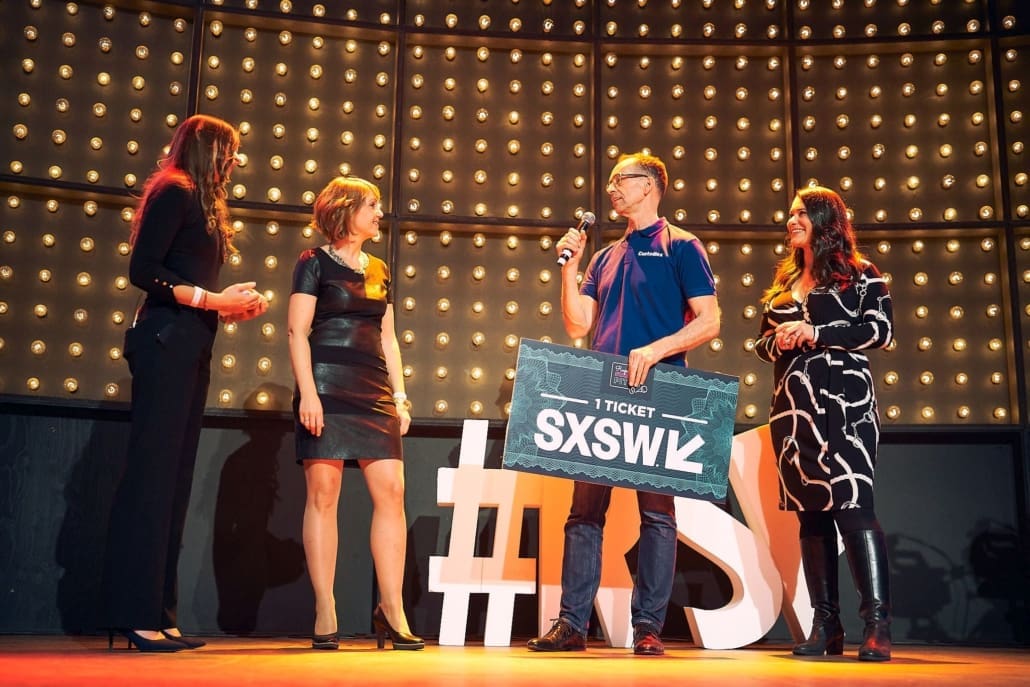 Custodiex wins the Startup Stage
All 20 participants receive constructive feedback from expert juries and are awarded with points. This is not just a gimmick, because the startup with the highest number of points receives a ticket for the SXSW Festival in Austin, Texas. After a break, the announcement of the winner is the first highlight of the evening programme. The Mojo Club, which is always well attended during the day, is now packed, but is Martin Gymer from Custodiex still somewhere in the audience? Yes, fortunately, he comes on stage, accepts the symbolic giant ticket and can look forward to Austin. He receives the prize for the safe storage of digital assets.
Motto of the evening: "Dont give up – keep on punching!
At SXSW he will also see Dr. Wladimir Klitschko, who enthused in the afternoon with his Masterclass. There he presented his F.A.C.E. method, which he also has a lot to tell about now. Freya Oehle, who accompanies all pitches as a great host, always quick-witted and with the stamina of a marathon runner, has to interrupt him energetically several times. But don't worry, it's just for fun. Actually, Klitschko's credo can also be summarized very briefly: "Don't give up – keep on punching!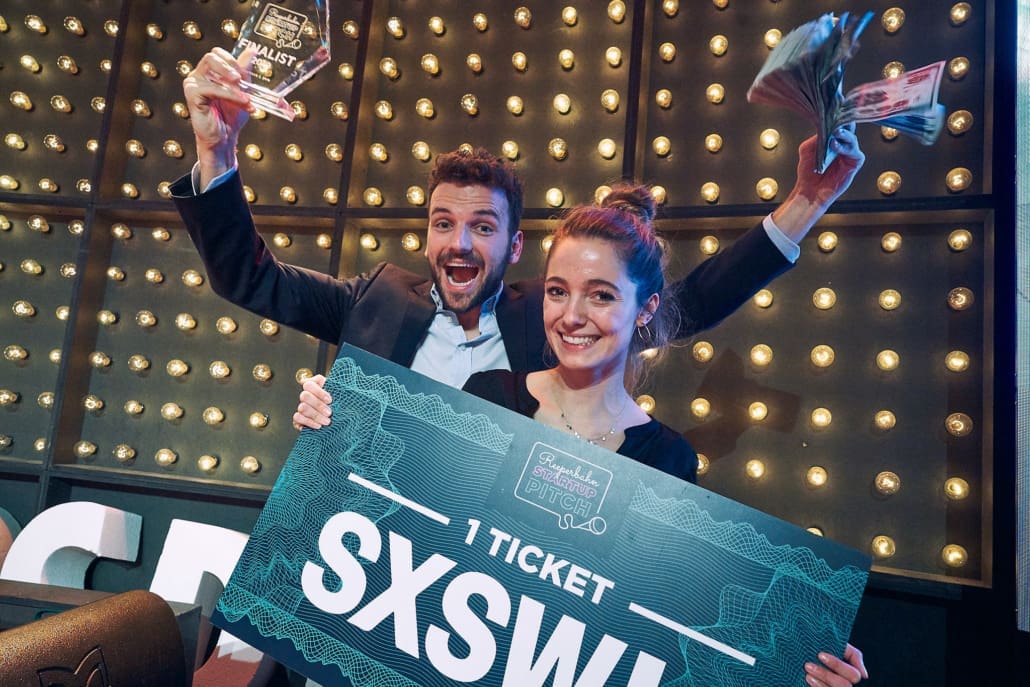 Journeys into the world of fantasy and the art of engineering
This is a motto that the six finalists have probably taken to heart in the same or similar way. They definitely have the right punch, after all, they have prevailed from over 120 applicants for the Reeperbahn Startup Pitch. Apropos Reeperbahn: The first candidate fits perfectly to Hamburg's sinful mile, which has become the founder's mile today. femtasy produces erotic audio plays for women that stimulate the imagination and help them masturbate. The founding duo Nina Julie Lepique and Michael Holzner already have impressive figures and want to enter the English-speaking market.
Afterwards Dr. Lars Molter takes us into the fantastic world of engineering. His startup company Hyconnect has developed a method for literally weaving plastics and metals together. This could greatly simplify lightweight construction, initially in shipping and later also in the automotive and aviation industries. Elizabeth Nyeko of Modularity Grid also has a lot to offer technology fans. She presented her platform, which is intended to eliminate a weak point in the construction of satellites, namely the power system. This definitely has a future, because more and more companies are building satellites.
Femtech and solutions for job happiness
But you don't have to reach for the stars to be successful. Daniel Stancke proves this with his startup JobMatchMe. It specializes in finding jobs for non-academics and wants to make sure that everyone gets the work they love. It started with truck drivers, nursing staff and other industries are to follow.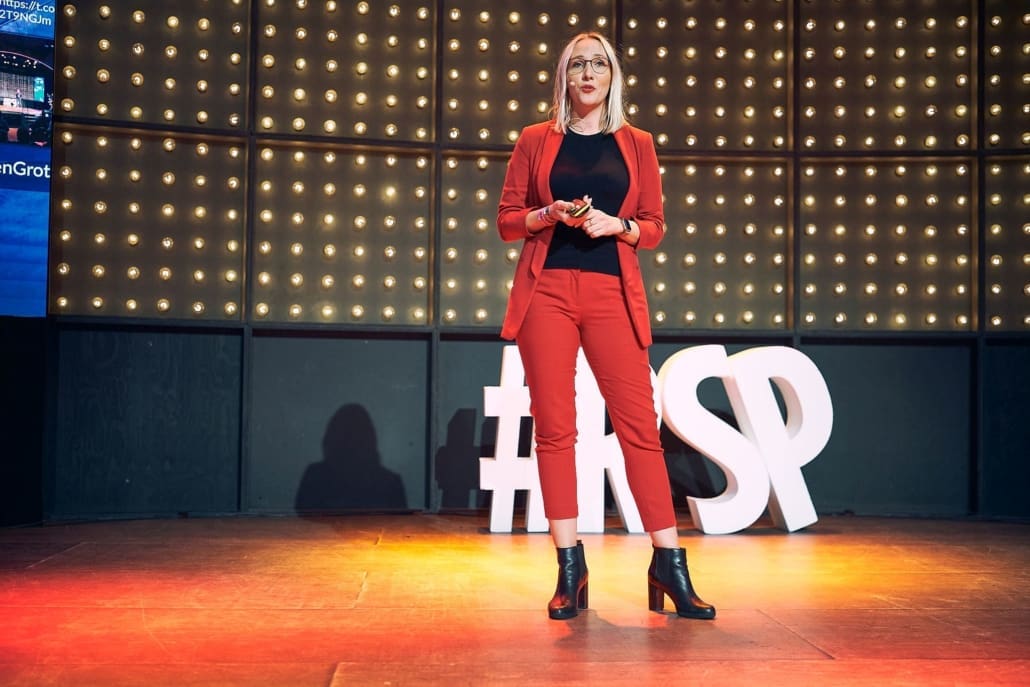 Growth is also on the agenda at CUCA INTIMA. Linda Wonneberger's platform specialises in femtech and offers advice and products on topics such as contraception, menopause and menstruation. In this context, we have also learned a new term: "co-menstruator" means a man who lives with a woman who is having her period.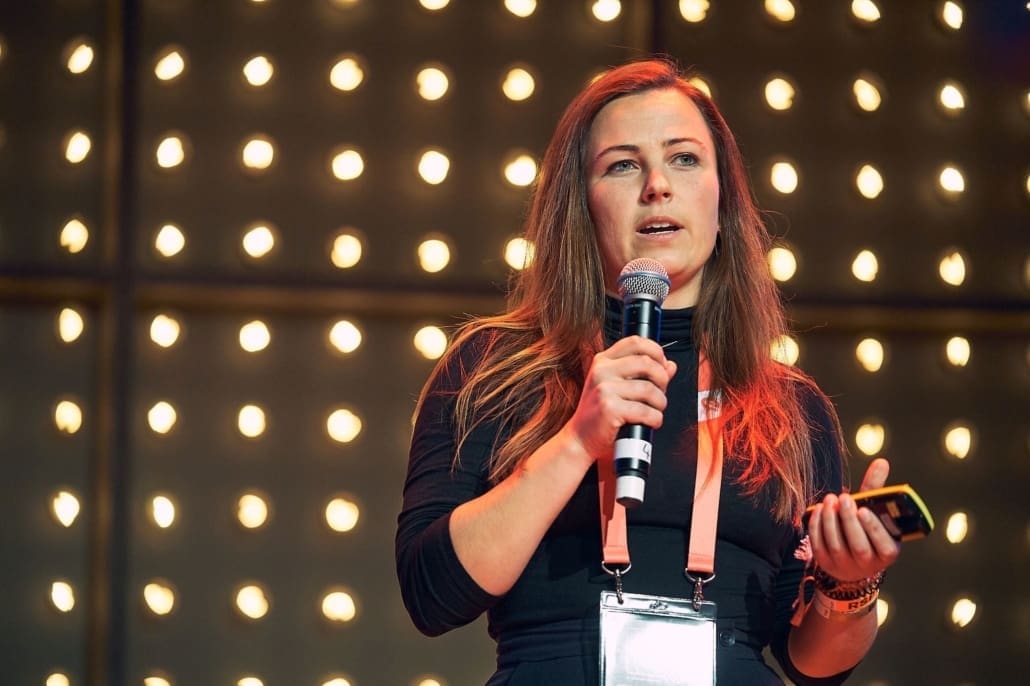 Hanna Asmussen of Localyze concludes the pitch round. Here again the world of work is the theme. Localyze helps new employees from abroad to get started in their new, unfamiliar surroundings. The software takes into account official formalities as well as the search for accommodation or ideas for leisure activities. These were six prize-worthy startups, but only two prizes are to be awarded. One is decided by the audience by distributing dollar bills (unfortunately not real) to their favourites. Here the erotic stories of femtasy were obviously the most fun. The reward: also a delegation ticket for SXSW.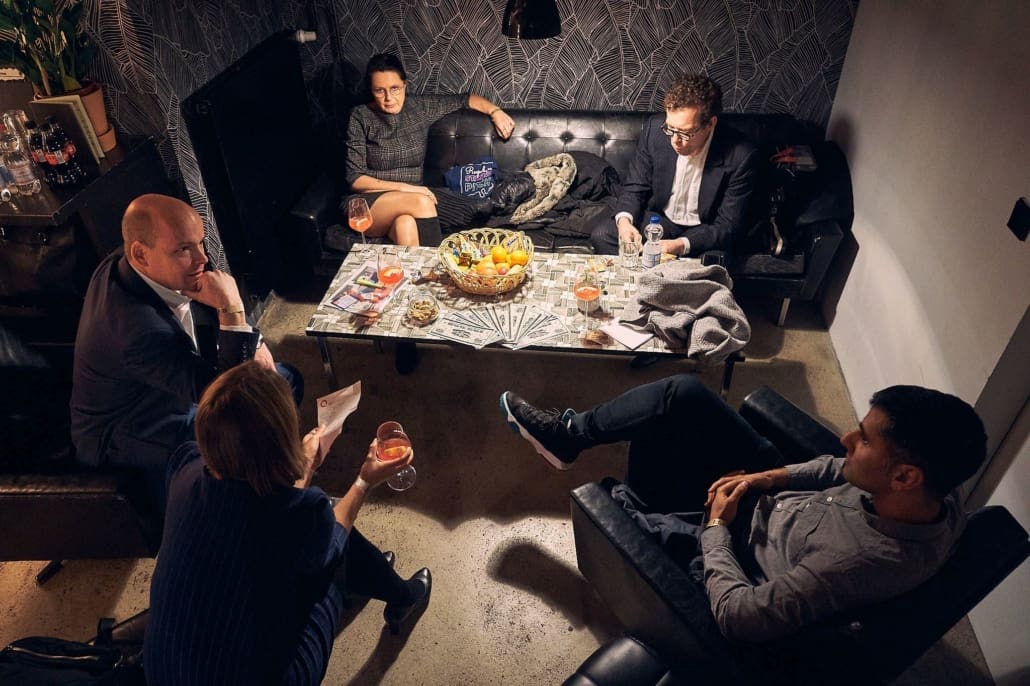 A clear decision for Hyconnect
But how will the jury decide? Dr. Cornel Wisskirchen (Deutsche Bank AG), Astrid Quentell (Sony Pictures Film- und Fernsehproduktion), Horst von Buttlar (Gruner & Jahr Wirtschaftsmedien), Veronika Reichboth (Startup-Unit Hamburg Invest) and Neil Minocha (SXSW) retire to the labyrinthine backstage area in order to be able to conder undisturbed. They discuss and weigh the issues in detail, but in the end the decision is clear: Hyconnect's innovative strength and market potential have convinced them the most! The main prize is a trip to the SXSW Festival including flight, accommodation and a lavish programme of events that normal visitors are not offered.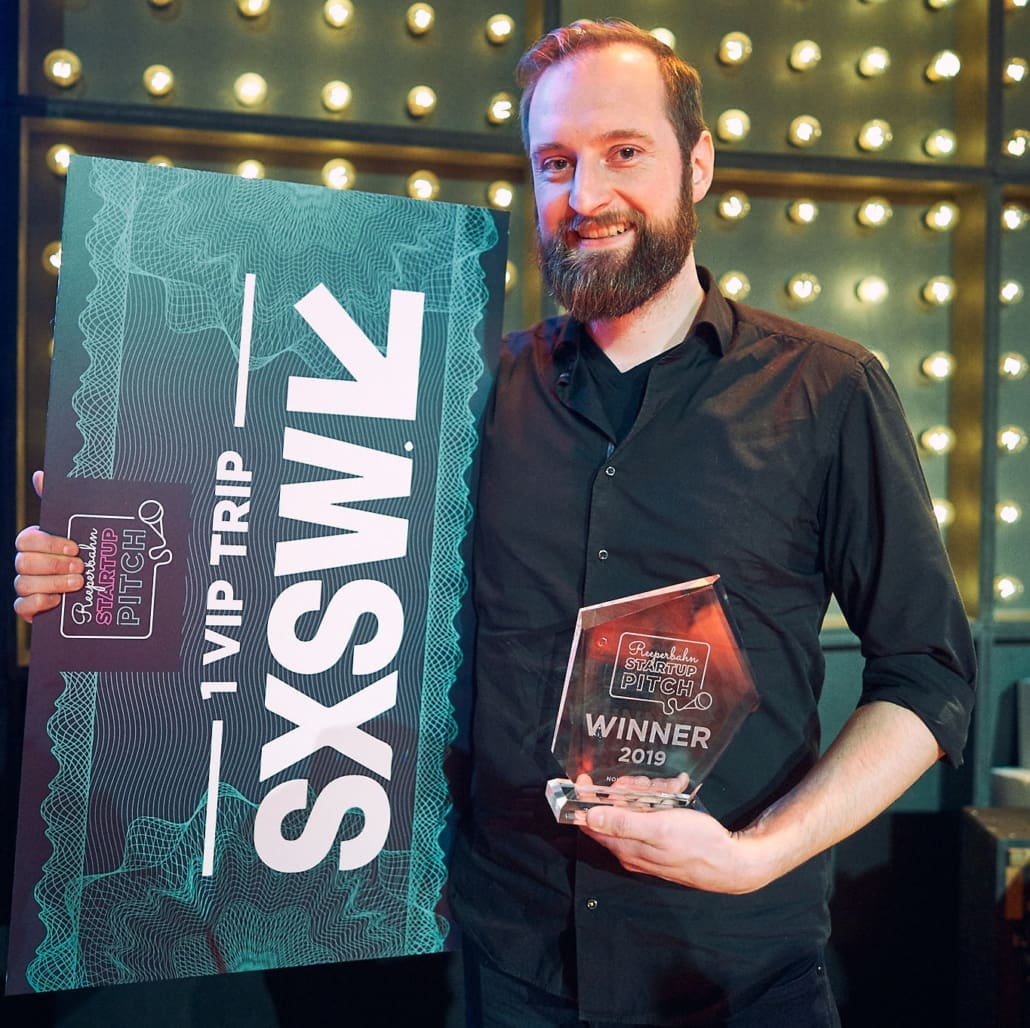 All reason to celebrate and thank!
Wow, done! A long, sometimes exhausting, but continuously exciting day lies behind us and is far from over yet. Now we are celebrating, at the VIP dinner in the Jazz Café and the aftershow party in the Mojo Club, where the DJs Boris Dlugosch and Guido Weber make the crowd dance. And there's a lot to celebrate: great startups who inspired us with their ideas. Great partners and supporters, who made this event possible and whom we thank very much. And of course the team, some of whom have been busy with the preparation for many months, especially the founders of Hamburg Startups, Sanja Stankovic and Sina Gritzuhn. The Reeperbahn Startup Pitch is constantly getting bigger and better. And who knows, maybe one day the main prize at a pitch competition at SXSW will be a trip to our spectacle in Hamburg.
Photos: Stefan Groenveld